A suspected burglar was allegedly forced to dig his own grave before being beaten by an angry mob after he was accused of a series of break-ins.
Residents in the Dwarsloop Township in the Bushbuckridge district in Mpumalanga province, in eastern South Africa, seized the young suspect after identifying him as a house breaker, local reports said.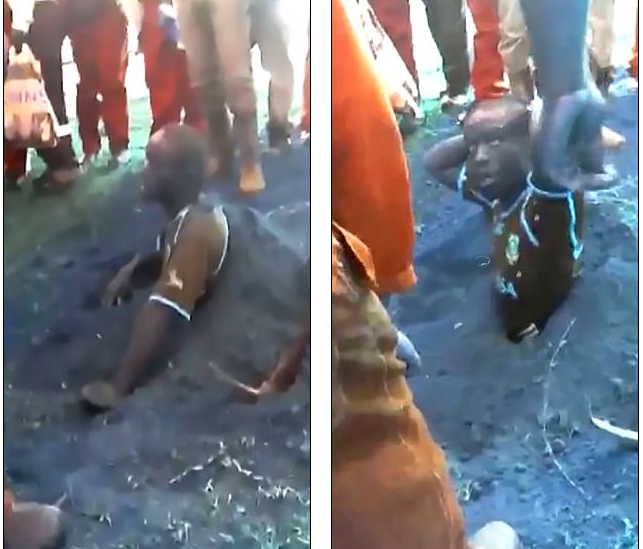 As they stood around him jeering angrily, the suspect was reportedly forced to use a pick and shovel to dig a grave.
The mob then ordered him to climb in while they filled in the earth up to his waist.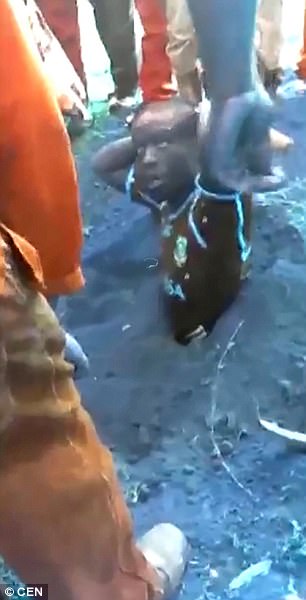 A shocking video – filmed by local Tumelo Dibakwane – recorded the terrified man sticking out of the hole with just his head and shoulders and begging for his life.
Some members of the crowd could be seen smashing shovels on the suspect's head.
Local media said several members of the mob wanted to set fire to the man.
The man was reportedly trapped in the hole for more than an hour before he was freed.
Police say he is being treated in hospital for multiple injuries.
Mpumalanga police spokesman Sergeant Gerald Sedibe told local media the man refused to make an assault complaint.
Subscribe to our Youtube Channel: