Football star, Paulinho, now run the risk of being deported after he was snapped promoting an illegal betting company with a Japanese p0rn star identified as Tsukasa Aoi in China.
The Brazilian Midfielder was sold by Tottenham Hotspur to Chinese club Guangzhou Evergrande two years ago after a miserable two-season spell in the Premier League, but has been back in form with a hat-trick for Brazil last month, and is being talked about as a target for German giants Bayern Munich.
P0rnography is also illegal in China, so Paulinho's decision to be snapped with one of the biggest Asian stars in the adult movie industry only adds to the embarrassment for the very religious, married Paulinho.
The video footage of Paulinho with Aoi was filmed at his home in China.
Professional football leagues ban footballers from betting on any football match in most leagues around the world and FIFA now prohibits all professional players from having any involvement in the industry, so Paulinho's decision to back Letou is at best ill-advised.
See the picture below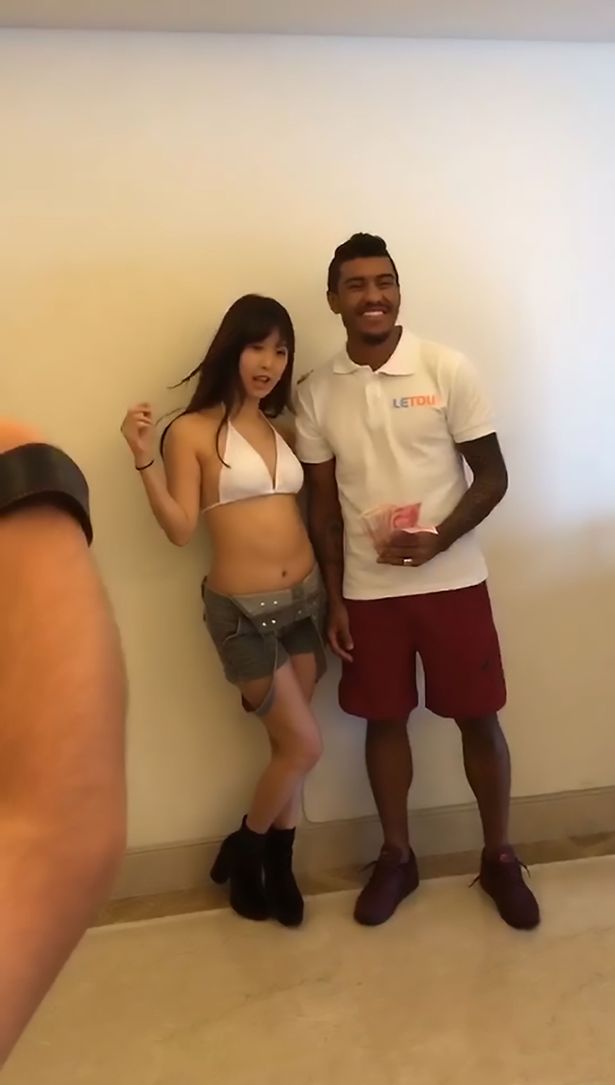 Subscribe to our Youtube Channel: