The threat of starvation forced a woman in Southern Somalia to give away her daughter in exchange for dowry of $1,000 last year.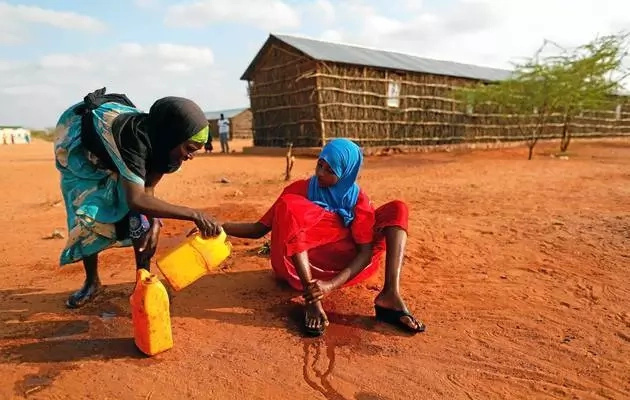 Speaking to a reporter, the mother, Abdir Hussein, said that her family was facing starvation when an older man offered the dowry for her 14-year-old daughter, Zeinab Hussein. Abdir said the money was enough for her and her family to travel to Dollow, a Somali town on the Ethiopian border where aid workers distributed food and water to drought-stricken families.
While Zeinab initially refused, the threat of mass starvation of her family was too great for Abdir and she forced her into the marriage. The rest of the family were able to move to Dollow while Zeinab stayed behind with her older husband.
Describing the difficulty of her choice, Abdir said: "I felt so bad. I ended the dreams of my baby. But without the money from the dowry, we would all have died."
Fortunately, Zeinab escaped after three days and joined her family in Dollow. Although the man has been threatening the family, they have secured the help of aid agencies to protect her.
Somalia is in the grip of prolonged drought caused by two years of poor rains. It is part of a wider arc of hunger and violence threatening 20 million people across Africa and the Middle East. The United Nations estimates that more than six million Somalis need aid.
(Visited 3 times, 1 visits today)
Subscribe to our Youtube Channel :
Follow Us on Instagram