Kaphiri residents who were arrested by the police following the fracas that led to the torching of police armored car and the damage of some people`s cars will still spend more days in custody as the police investigation on the matter is underway.
Senior Resident Magistrate Shyreen Yona granted the wish of central region assistant commissioner of police and in charge of regional prosecution to have the suspects remain in jail despite all of them pleading not guilty to the charges of malicious damage of property.
14 of the 32 suspects were charged with six counts of malicious property damage contrary to section 344(1) of the penal code for willing fully and unlawfully damaging vehicles belonging to six different people who were on the ride on Lilongwe- Bunda road on April, 2017 at Kaphiri.
The remaining 18 suspects were also charged for willing fully an unlawfully damaging of police armoured vehicle contrary to section 344(1) of the penal code and they were arrested on 9 April.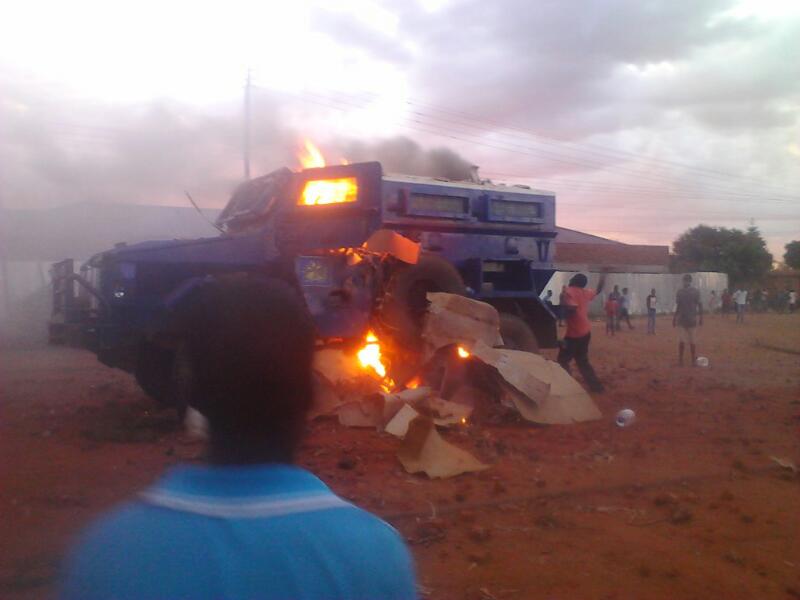 After all the accused pleaded not guilty to charges held against them, the state, through its central region assistant commissioner for prosecution Levison Mangani told the presiding magistrate that the state brought the accused to court in compliance with section 42 of the Malawi Constitution, but needed more time to carry out further investigations.
He said the circumstances under which the crime was committed, it dawned upon police that this was a serious organized crime and the accused were arrested in the course of the fracas.
The Police prosecutor added that there are police officers who were in the vehicle as well as some members of the public and owners of the damaged cars who could identify some of the accused adding some well-wishers had provided the police with video footage and photos which can help identify the accused.
"Your worship, the interest of justice demands that accused persons be sufficiently investigated and the state wants to ask the court to have the accused remain in custody for ten days so that we finish investigations and properly charge the accused.
'ÄúWe also want to bring owners of the damaged property to identify the culprits because others are appearing in photos and videos,'ÄĚ prayed Mangani.
Making her ruling, Senior Resident Magistrate Shyreen Yona granted the state its wish saying owing to the complexity of the case, saying parties will be informed on when court will sit after the expiry of the period sought.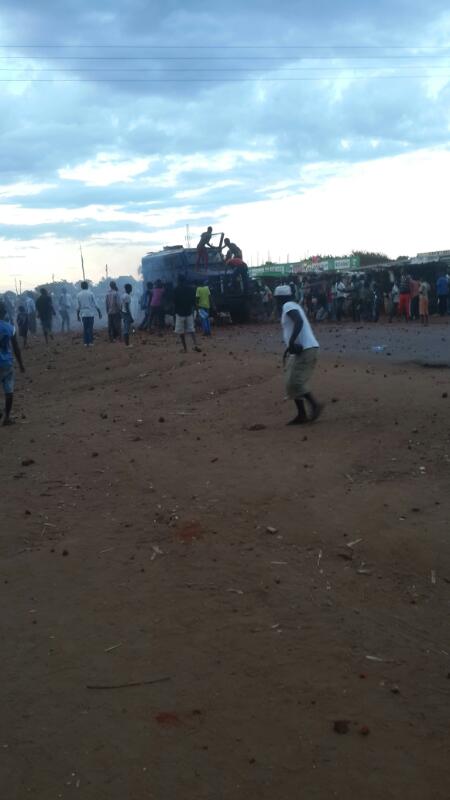 These suspects were arrested on 8 April when they damaged a police armored vehicle and other cars after their demands, for police to release a man suspected of murdering a motor cycle taxi driver, were refused.
Police however denied having arrested the man and this made people in the area to riot.
(Visited 6 times, 1 visits today)
Subscribe to our Youtube Channel :
Follow our Instagram