In the evening of Tuesday, a 30 year old Kenyan businessman identified as Stephen wachira returned home from selling potatoes in Magumu Trading Centre.
After the stressful sales day, the man decided to have some drinks later at night with some youths.
The team, indulging in an illicit brew, had an alcohol drinking competition to which Stephen took part and even came out victorious.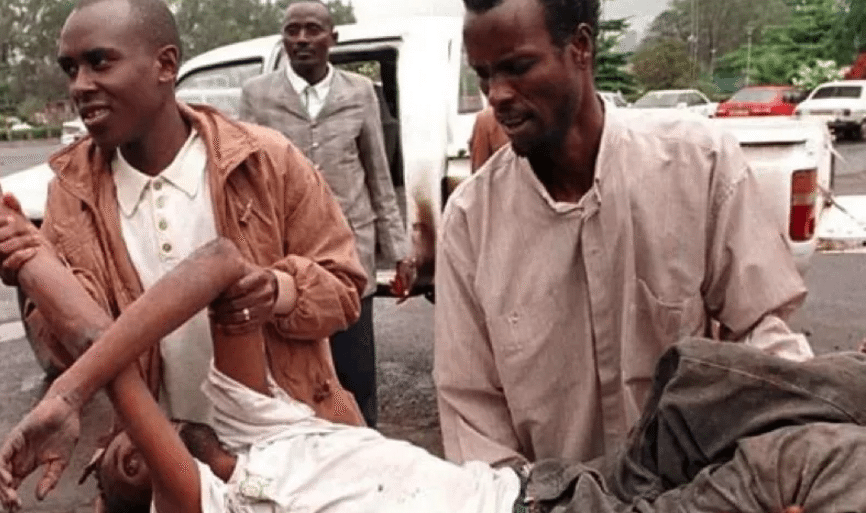 He headed home at the end of the alcohol night, but didn't know it was his last night to be around the same group of youths.
On Wednesday morning, he was found dead, supposedly dead from alcohol intoxication.
Witnesses said the deceased, who appeared healthy before the incident, was intoxicated after the competition. They say the man didn't have history of excessive alcohol ingestion prior to that night. Eulogizing the dead, the locals say he had been a major supplier of potatoes in the area.
A senior officer who asked for his name withheld, confirmed the incident and stated that investigations had been launched.
The body of the deceased was taken to Naivasha hospital mortuary as investigations continue.
Residents from the area also complained that dangerous drinking game and drug abuse have become a menace essentially because they are cheap. They called on Kenyan government to take action.
Much in the same way, a man died hours after winning an alcohol drinking competition in Kamuli district, Eastern Uganda in the early hours of Sunday.
The body of the deceased was found on Sunday, the next day, but medical reports suggest he died few hours after winning the drinking competition the previous night.
The body of the 48 year old man was seen lying by the road side close to where the drinking bout took place, NTV Uganda says.
(Visited 9 times, 1 visits today)
Subscribe to our Youtube Channel :
Follow Us on Instagram