The residents of Panchayat in Madhya Pradesh, India were left in shock after a Kangaroo court ordered a father to get his five-year-old daughter married to eight-year-old boy as a way of punishment for allegedly killing a calf.
Mr Jagdish Banjara was accused of hitting a grazing calf with stone, which allegedly led to the animal's death.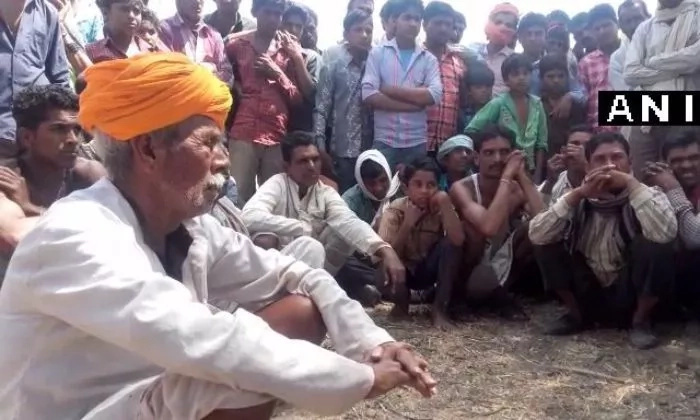 He was consequently forced to bath in 'Ganga' and distribute food to the villagers in attempts to punish him for his offence. His family was also subjected to 'a social boycott' .
As if that was not enough punishment, a Kangaroo court has now ordered Mr Banjara to marry off his five-year-old daughter to an eight-year-old boy.
The court, while delivering the extremely bizarre judgement, argued that nothing positive had happened in the village ever since Mr Banjara murdered a calf.
The strange case of parallel justice came to light after Mr Banjara's wife allegedly filed a complaint to prevent her daughter from forceful early marriage.
Government authorities have launched investigations into the matter, though reports indicate that the villagers are hell-bent on going ahead with the marriage ceremony.
(Visited 4 times, 1 visits today)
Subscribe to our Youtube Channel :
Follow Us on Instagram