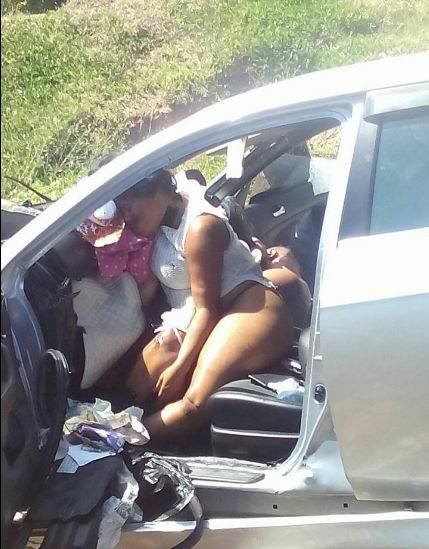 Police Officer and His Female Lover Die While Having Sex in a Moving Car (Graphic Photos)
Two Jamaicans have lost their lives in dramatic and very ugly fashion after their car plunged down a hill while they were allegedly having sex.
A police officer and a female passenger have lost their lives after an accident while having sex in the moving car.
The policeman identified as Constable Ramon Stephens, attached to the Motorized Patrol Unit alongside the woman identified as Kodian – Kody for short – died from injuries they sustained in the freak accident.
According to reports in Jamaica, the incident happened in the western parts of the Island on Sunday morning.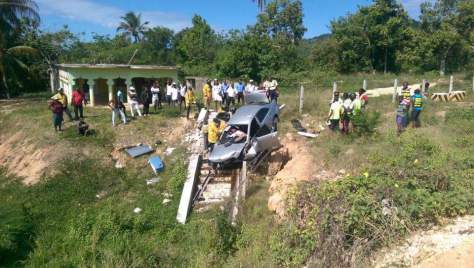 The two dead victims were found naked, the woman sitting in the passenger seat along with the off duty police officer in the driving seat.
Eyewitnesses said the car was travelling at a very high speed and lost control.