Johannesburg – Police have opened an inquest into the death of a 12-year-old boy who was attacked by a lion in Limpopo three weeks ago.
The child, Kristian Prinsloo, died just one day after his 12th birthday, and had been in an induced coma in the ICU at Muelmed Mediclinic in Pretoria since the April 8 attack.
It has also emerged that the Department of Agriculture, Forestry and Fisheries has opened charges against the couple who owned the lion.
Kristian was visiting his grandmother, Marie Strydom, who lives on the luxury estate with the lion's owners Cor and Alet Vos, outside Lephalale, on the Mogol River bank, when the attack happened.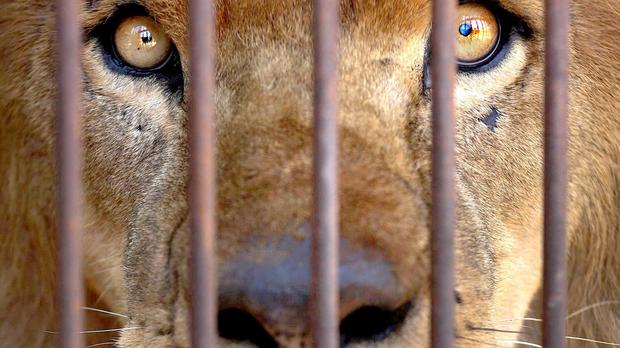 While Kristian and his grandmother were in the estate's kitchen, the couple's three-year-old lion lunged for the child. Strydom grabbed the animal, screaming for Kristian to run away.
However, the lion broke free and went for Kristian's neck. Strydom continued to try to fight off the lion, sustaining deep bite and scratch marks, but she was unable to save her grandson.
Netcare 911 spokesperson Chris Botha told News24 that a helicopter airlifted Kristian to Pretoria for treatment for the severe bite wounds on his neck.
Sanet Dippenaar, the spokesperson for Muelmed Mediclinic, added that multiple vertebra were damaged, and swelling in Kristian's brain made it impossible for doctors to operate.
Two weeks after the attack, doctors told Kristian's parents, Herman and Adri Prinsloo, that they could not pick up brain activity. The Prinsloos, who did not want to speak to the media, used fertility treatments for 12 years before he was born. He was their only child.
"We're opening an inquest into the death," said Lieutenant-Colonel Moatshe Ngoepe yesterday.
The department was charging the Vos couple with the illegal keeping of lions on residential premises, he said.
The Vos couple own three lions, and told News24 earlier they had permits for the animals and they were all tame.
"You can interact with our lions, they even sleep with my wife and I on our bed," Cor Vos said. While he defended his lions, Vos said he would now take extra safety precautions.
Sam Makhubele, a Department of Environmental Affairs official in Limpopo, said even though the couple had permits, that did not mean they were allowed to keep the animals in their home.
Kristian was a Grade 6 pupil at Louis Leipoldt Laerskool in Centurion.
SOURCE:NEWS24
Subscribe to our Youtube Channel: