Israeli police rushed to cover up and detain a woman who took off her clothes at the Western Wall holy site in Jerusalem on Sunday, authorities said.
The incident at the heavily visited site, the holiest location where Jews can pray, occurred at around 15:30 (12:30 GMT), police spokesperson Micky Rosenfeld said.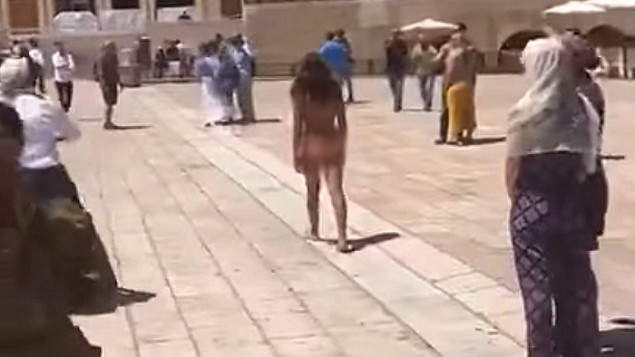 It was not immediately clear why the 23-year-old Israeli decided to remove her clothes, but police said she was completely naked.
They added that she would undergo a psychological evaluation.
The woman was at the women's section of the wall, with visits there separated by gender under strict interpretation of Jewish law.
"She was covered up quickly by police and guards in order to prevent a more serious incident," Rosenfeld said, adding that regular visits to the site continued.
Rosenfeld said that as far as he was aware, it was the first time such an incident had happened there.
The Western Wall is the last remnant of the supporting wall of the second Jewish temple, built by King Herod and destroyed by the Romans in 70 AD.
The holiest site where Jews can pray, it is in the Old City of east Jerusalem, which Israel occupied in the 1967 Six-Day War and later annexed in a move not recognised by the international community.
It is situated below the Al-Aqsa mosque compound, Islam's third holiest site, referred to by Jews as the Temple Mount, the most sacred in Judaism.
Donald Trump became the first sitting US president to visit the Western Wall when he travelled to Israel and the Palestinian territories in May.
source:jerusalemonline
(Visited 32 times, 1 visits today)
Subscribe to our Youtube Channel :
Follow Us on Instagram