A man who worked as a female prostitute for five years has been arrested by the Nigerian police force in Nigeria.
The man who go by the female name Jennifer Kpaakpa, said yesterday that he would take on the physical attributes of a woman at night and sleep with men after his secondary school classmate initiated him into the 'Äėmermaid world 'Äėfive years ago.
Kpaakpa's story came into the open after the Police raided a brothel in Makurdi metropolis over a N2,500 theft.
The 19-year-old who hails from Kastina-Ala Local Government Area of the state in the country, told Daily Trust in an interview, 'ÄúFor the past five years, I have operated like a woman. At night, I would stand by the road as a prostitute and men would pick me up at an agreed price. Usually, the female organ would manifest during my operations but at day time, I will remain in my normal masculine state and so far, I have slept with over 1000 men.'ÄĚ
The state Commissioner of Police, Bashir Makama, who paraded the suspect alongside others for various crimes at the command headquarters yesterday in Makurdi, said the raid was conducted at the said brothel by police operatives following a report of the N2,500 theft.
"Upon search, Jenifer kpaakpa dressed as a female was discovered to be a man whose real name is Ushahemba Yaapera.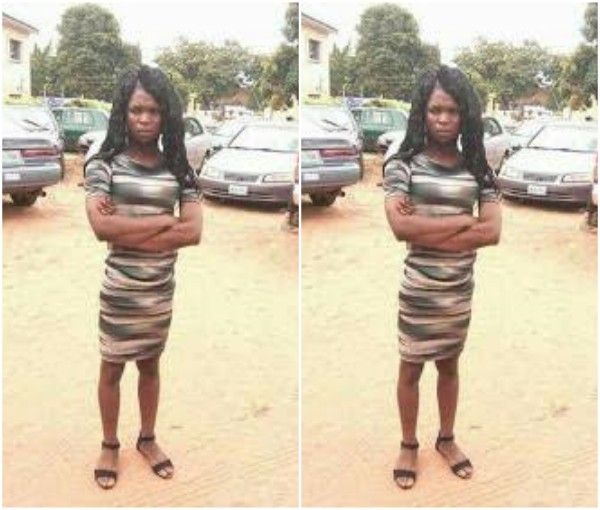 A police woman conducted the body search on all suspects because they were females, discovered the unusual,'ÄĚ the commissioner of poice said.
He added that the matter was being investigated and that scientific test would be conducted on the suspect before he would be charged to court 'Äėfor unnatural offence.'Äô
(Visited 36 times, 1 visits today)
Subscribe to our Youtube Channel :
Follow Us on Instagram