Two people were killed when a small plane made an emergency landing at a beach in Costa da Caparica in Portugal, CNN reports.
The victims were an 8-year-old girl and a 56-year-old man.
Both victims were caught by surprise on the beach and unable to avoid the impact when the aircraft made the emergency landing.
A teenage girl was also reported slightly injured while dodging the plane.
The plane had two men who were on board, an instructor and a pilot, but luckily they were not injured.
The cause of the emergency landing is unknown.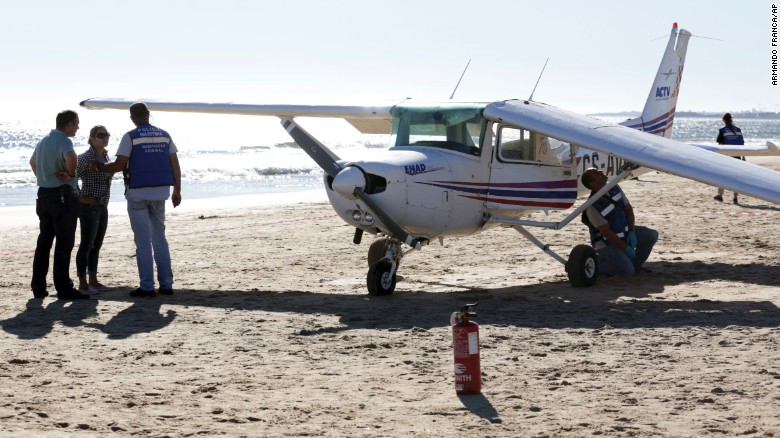 It has however been reported that the plane was a training plane and the men were conducting a "navigational training."
The pilot and instructor will be presented at the Portuguese Public Ministry on Thursday, where a prosecutor will speak to them, Portuguese police said.
(Visited 16 times, 1 visits today)
Subscribe to our Youtube Channel :
Follow Us on Instagram