Malawi`s celebrated hip-hop artist Tay Grin has congratulated the recent Miss Malawi Ireland winner whom despite winning the crown, Malawi`s social media reacted different saying she didn't deserve the crown.
Grace Dehora Phiri, a nursing student, was crowned Miss Malawi Ireland last Saturday with Yamikani Chikaoneka, 22 being named a first runner up while Shayna Irfan Shariff , 22 came the second runner up.
Despite her victory, Malawians acted not pleased with the development to the extent that people took to social media to criticize the judges over the decision they made.
Meanwhile, Malawi`s renowned hip hop artist Tay Grin has recently defended the Judges` decision through a Facebook post that saw him encouraging and congratulating Grace Dehora Phiri.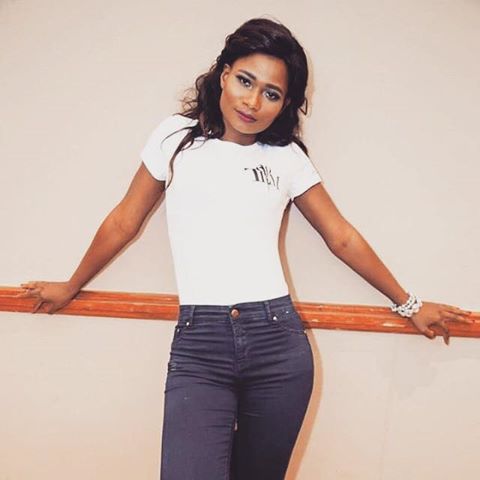 "Normally I would never get involved. But after reading such horrendous comments on social media platforms about the newly crowned Miss Malawi Ireland it's rather disappointing to note that people can be that cruel,' wrote Tay Grin on his post.
He continued saying,
"I for one would like to congratulate and encourage her and all the girls who took part to keep your head up, be strong and aspire for greatness. Let no one discourage you. You are all beautiful human beings and deserve to be respected in your own right. It took so much courage and determination to sign up and take part in this competition.
He further urged all Malawians to start loving and supporting each other pointing out that Malawi is a small country hence there is a need for unity among ourselves.
"My fellow Malawians we need to start loving and supporting each other. What do we get from being negative?. We are a small nation and we all need to unite in order to make great strides. Love for our nation our people and ourselves embracing where we come from will help us grow."

Tay Grin was among other Malawians who attended the ceremony and was also a victim of criticism on Malawi`s social media with people saying he didn't put out a good performance in a way that it did not express more of Malawian culture.
(Visited 64 times, 1 visits today)
Subscribe to our Youtube Channel :
Follow Us on Instagram