A homeless man in Zimbabwe has been skinning carcases of dogs that used to be killed by the country`s Society for the Prevention of Cruelty to Animals (SPCA).
The SPCA task is to kill animals that looks unhealthy and ill in order to protect them from going through the suffering and the man has reportedly been collecting their dead bodies for his braii business.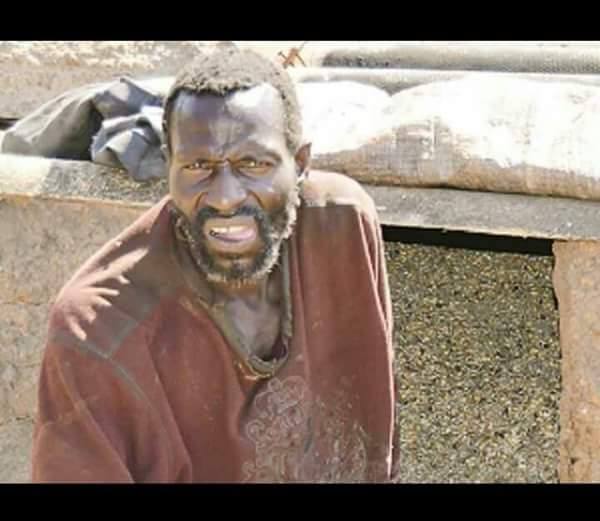 The Bulawayo city's residents have been enjoying dog cuisine at low prices at backyard shops.
The middle-aged man, only identified as Ndebele, last week told The Chronicle that he sell dog meat to earn a living.
Bulawayo City Council health inspectors on Thursday raided Ndebele's backyard butchery near the National Railways of Zimbabwe Steam Shed and allegedly confiscated about 100kg of packaged dog meat.
Ndebele said he has been selling dog meat since the beginning of this year.
He said his customers were drawn mainly from surrounding suburbs of Sizinda and Mpopoma.
Ndebele said most of the customers bought the meat for resale and they had never asked him which animal the meat belonged to.
"This has become my source of income. I charge $5 for a 10kg sack of dried meat and take some of the meat to my in-laws in Nkayi," he said.
Ndebele said he also ate the meat and customers with no money gave him chicks in exchange for fresh meat.
"I also eat the meat because there is nothing wrong with it and times are tough. I have to survive and my chickens also need feed so I give them offals from the dogs," said Ndebele.
He rears chickens at his illegal shelter.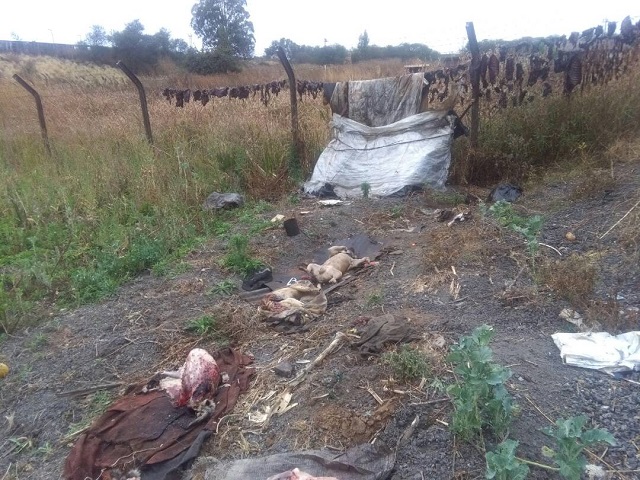 A resident from where Ndebele sells his meat said Officials from the SPCA and Bulawayo City Council (BCC) confiscated the meat and dead dogs found in his possession.
"He makes brisk business as people scramble to buy cheap meat. We are not sure if they eat it or get it for resale. This man is a former teacher. We don't know how he lost his job," said the resident.
SPCA animal inspector Mr Dumisani Sibanda confirmed the incident and said he suspected Ndebele was mentally disturbed. "If it was a normal person doing this, I would have been in a position to say much," said Mr Sibanda.
"All I can say is that there is a place where city council dug pits to dispose of dead dogs and it is suspected that he digs out them up."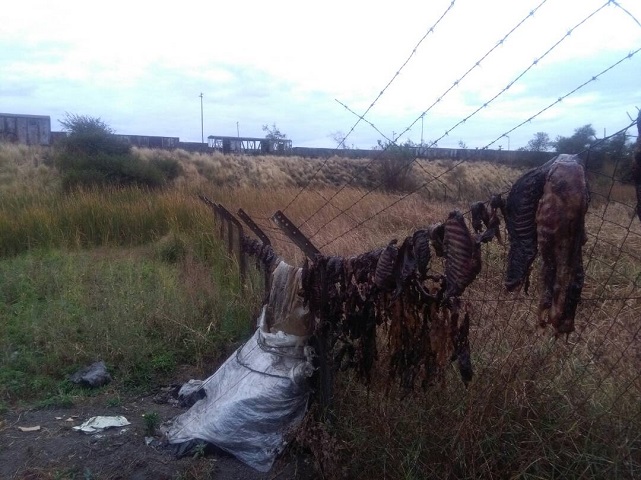 Newsmen failed to get a comment from Bulawayo`s police spokesperson Inspector Precious Simango.
A medical doctor, who asked not to be named for professional reasons, said there was nothing wrong with eating dog meat.
"It's actually better than beef because it is low in cholesterol. It does not cause any known sickness. People in this part of the world may not like it because they were socialized to believe it is not edible," said the doctor.
Dishes made from dog meat are delicacies in some countries.
(Visited 39 times, 1 visits today)
Subscribe to our Youtube Channel :
Follow Us on Instagram