A Zimbabwean self-proclaimed prophet has yet done another bizarre religious occurrence in which he commanded one of his congregants to eat and swallow a live chicken as part of deliverance ceremony.
The bizarre incident was filmed by some members of the church.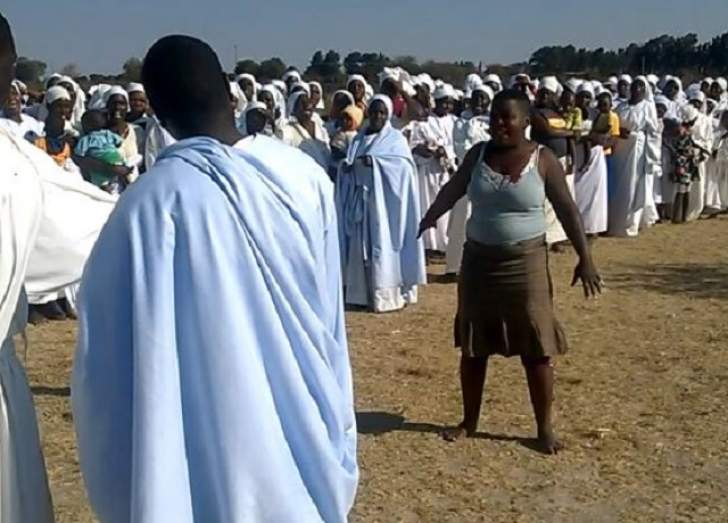 The prophet identified as Madzibaba Beswage claimed that eating a live chicken proves that believers can eat anything without ill effects and it is a sign of faith that would heal that particular person if at all he has a problem to be solved.
According to the Prophet, the act occurred during a church service when he prophesied to the woman (name withheld) that she was possessed with an evil spirit which has been devouring her children.
"I prophesied to the woman that she was a witch as she had devoured her two children, allegations which she was denying. This is when I ordered the spirit to manifest in her.  At once she went into an trance, took a live chicken which was at the shrine and started eating it," Madzibaba Beswage told the newsmen.
The Prophet said after the woman had ate the chicken, she returned to his church the next day and admitted that she was healed from the evil spirit that were in her.
According to the Prophet, the woman said she saw blood stains on her body and her friends told her what had happened the previous day.
watch the video below
(Visited 37 times, 1 visits today)
Subscribe to our Youtube Channel :
Follow Us on Instagram