Eight ex-convicts have been re-arrested by police in Blantyre after stealing property worth millions belonging to some residents of Ngunde and Chatha in Chileka, Blantyre.
Among the items the thieves stole were plasma screens, decoders, sound system and digital cameras, Chileka police spokesperson Grace Mwale confirmed.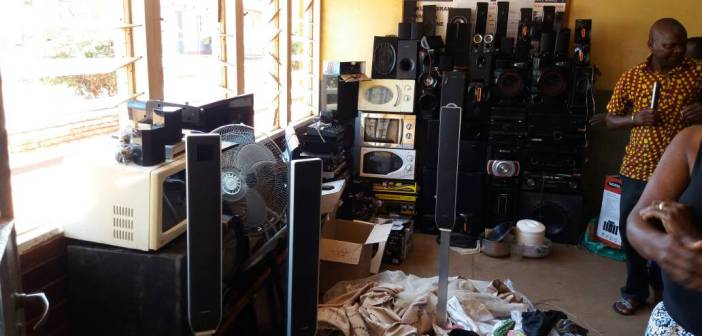 According to Mwale, the properties are in police`s possession.
'ÄúWe are still keeping the stolen properties. Some of the stolen properties have been identified by owners and the rest are yet to be recovered by the owners once being identified,'ÄĚ Mwale said.
The suspected thieves have been identified to be from Ndirande, Machinjiri, and Mbayani townships in the commercial city of Blantyre.
This will not be their first time to stay behind bars as their names are already in police`s records.
They will soon appear in court to face theft charges contrary to section 278 of the penal code.
(Visited 61 times, 1 visits today)
Subscribe to our Youtube Channel :
Follow Us on Instagram