Judiciary support staffs have said that they will take government to International Labour Organization for commanding police officers to block the judiciary workers` sit-in.
The staffs claim that police assaulted female judiciary support workers a week ago when they block the industrial action by raiding court premises.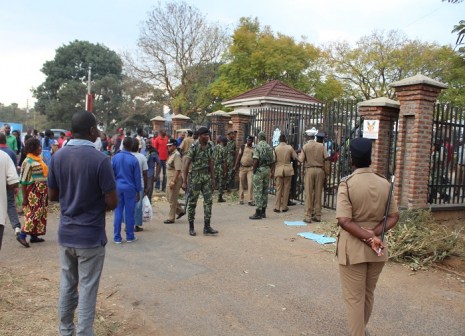 Andy Hariwa, the spokesperson for the staffs says government`s decision to bring police at the court premises was not right.
'ÄúJudiciary members of staff believe in the rule of law, now we feel that the executive arm'Äôs stand in this whole issue is outside the context of the law considering that it was just an industrial action how could they bring in the police,'ÄĚ said Hariwa.
On 31 July, the Judiciary support staffs embarked on a strike to force the government to pay them house allowances just like other magistrates, judges and other senior staff.
(Visited 10 times, 1 visits today)
Subscribe to our Youtube Channel :
Follow Us on Instagram