Entertainer Zodwa Wabantu has lambasted a Zimbabwean artist who apparently got her banned from a gig in the country, saying the move has left the continent divided.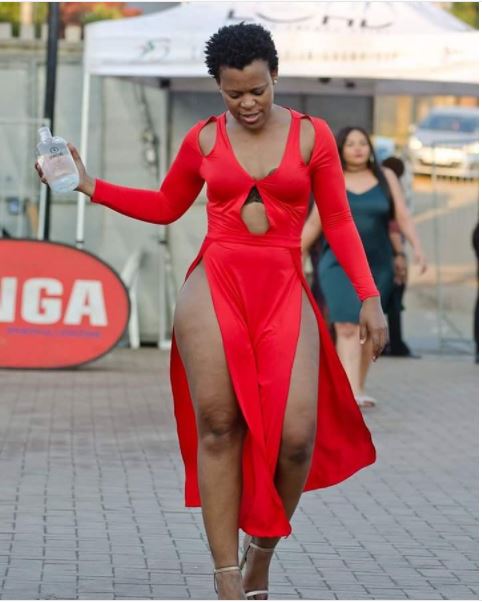 Zimbabwean officials cancelled a scheduled performance by Zodwa at the Harare International Festival after a complaint was received from local actress Anne Nhira. She questioned why a South African was being used to perform when there many young Zimbabweans who were working hard and more than capable of doing the same job.
In turn, government allegedly responded and said the appearance and performance by Zodwa would be cancelled. The entertainer told TshisaLIVE that she learnt about the decision on social media.
"To be honest I don't even understand where she is coming from. If I was a nobody, I wouldn't have received the invite in the first place. So maybe it comes from a place of jealousy. Why would a person just randomly write such a letter?" Zodwa said.
She said she didn't even know who Anne was until the complaint and believes it is diving the African continent.
"I don't even know who that woman is but I feel she is causing more damage than she is aware. I went through her Facebook and because of the support that I have – people were attacking her. They were saying she is taking food from my mouth and that her actions might even cause xenophobic attacks. The carnival is meant to unite the continent and attract people to Zimbabwe for tourism, but she is working against that," she said.
Zodwa also pointed out that she is the only South African targeted yet there are other South African acts that will be performing. She also said her revealing "style" can't be much more of an issue than Brazilian dancers who are scheduled to perform.
Anne posted an apparent response from government which appears to confirm Zodwa's gig has been cancelled. However, Zodwa said her manager is communication with officials and she did not know if it was true.
"I will remain Zodwa whether I perform there or not. For her, people will now know who she is because of me," she said.
Subscribe to our Youtube Channel: