Police have arrested 17 people in connection to the death of three people in Mulanje who were burnt on Sunday over allegation that they were blood suckers.
Mulanje spokesperson Gresham Ngwira has confirmed the arrest of the 17 suspects.
According to Ngwira, the deceased were burnt to death on Sunday in the area of  Traditional Authority Mabuka in Mulanje on suspicion that they were blood suckers.
However, Servus Nyirenda, a member of the bereaved family, disclosed that the three went to Mulanje to introduce themselves to the family of the prospective mother in-law.
Meanwhile, Malawi Police have condemned in strongest terms the uncivilized behavior by some unpatriotic Malawians who are fabricating these malicious rumors about the blood suckers in Mulanje district.
The suspects are currently in custody waiting to face charges.
WARNING: the pictures below are graphic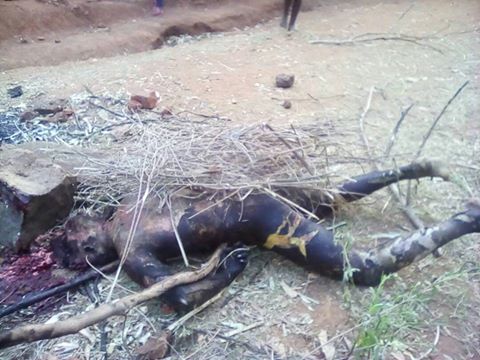 (Visited 9 times, 1 visits today)
Subscribe to our Youtube Channel :
Follow Us on Instagram