Inspector General of the Malawi Police Services, Lexten Kachama has refuted the claims that People in Mulanje are no longer having a normal slumber as they are in fear of bloodsuckers, saying nobody has died and such stories were mere speculations.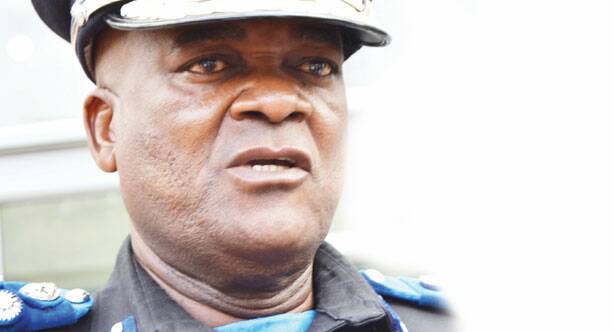 Speaking at Milonde Primary School ground in the area of Traditional Authority Mabuka in the district aimed at curbing mob justice, Kachema said people should stop believing in such rumours and return to their normal routine after noting that many people were sleeping outside their homes in fear of the alleged blood suckers.
"Currently nobody has died for being sucked of blood here in Mulanje. Some people have just created the story to breed fear among communities. We would like to assure residents of Mulanje that they are protected and that police investigations are underway to find the root cause of such and get to the bottom of the matter," he said.
He said the rumours were also affecting economic activity as agricultural workers stayed indoors.
Kachama pointed out that there was no need for people to lose their sleep over the rumours since the Police has deployed about 80 Mobile Police Service officers in the district to help people and bring peace in areas affected by the situation.
The Inspector General appealed to communities to refrain from mob justice in dealing with such issues and advised people to allow the law take its course.
"No one is above the law. You don't correct a wrong with another wrong thing. Recently three people suspected to be blood suckers have been killed in the name of mob justice," he said, appealing for law and order.
"If you have anything on blood suckers including suspects report them to the police and we would follow the right investigations and suspects will appear in the court of law so that they were prosecuted lawfully," Kachama advised.
He warned communities against inciting mob justice, saying anyone caught perpetrating violence or any other unlawful act would be arrested and brought before the court to answer charges.
District Commissioner for Mulanje, Reinghard Chavula said the rumours have brought a devastating effect on people since residences have always been anxious about strangers in some areas and that they were sleeping outside their homes for fear of being blood sucked.
Meanwhile, 20 suspects are in police custody at Mulanje Police Station following the killing of three strangers, arson and vandalism of Traditional Authority (TA) Mabuka's house last Wednesday.
(Visited 7 times, 1 visits today)
Subscribe to our Youtube Channel :
Follow Us on Instagram