A secondary school teacher and a trader who normally lure secondary school girls to a guest house for s*x, have been apprehended by police operatives in Migori County area of Tanzania.
They were arrested during their last escapade with the girls.
It was learnt that the police, acting on tip-off from members of the public, picked up the two on Tuesday morning from a guest house at the Nyabohanse trading centre in Kuria West sub-county.
According to reports, the duo had walked into the guest house in the company of the Tanzanian girls aged 15 and 16, some 40 minutes before police officers swung into action.
The suspects were taken to police station cells where they were locked up for interrogation.
Kuria West police boss, Mr Benson Kyalo, said the girls were taken for examination and the medical report will be used by the prosecution team in the case.
He said; "They are going to face relevant charges in court…adults must respect the rights of children."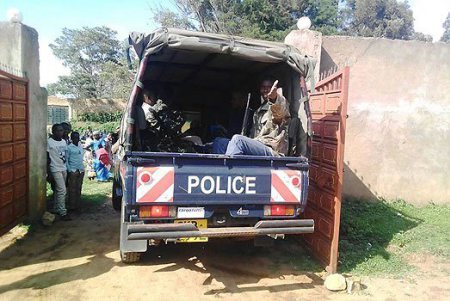 The incident attracted a crowd of on-lookers as the duo and their victims were being bundled into a police vehicle.
The girls told the police that they came from Tarime District and that they had already been defiled by the suspects before the police arrived.
One of the girls said; "The police officers found us relaxing over Guinness and soft drinks the men had bought us."
(Visited 50 times, 1 visits today)
Subscribe to our Youtube Channel :
Follow Us on Instagram