A brave eight-year-old boy was beaten to death with hammer as he tried protect his sister from being sexually abused.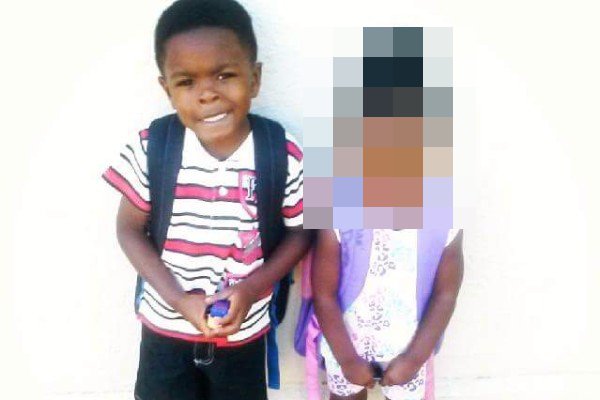 Dante Daniels was declared brain dead after the attack by his mother's former partner in Sacremento, California, and died six days later.
Dante's grandmother Monique Brown told WBRC Deandre Chaney Jr. also attacked Dante and Danae's mother Elizabeth and all three ended up in hospital.
She said: 'Trying to save his sister from this child molester, that's why he was beat the worst.'
However, the devastated grandmother took some comfort from the knowledge Dante's organs will help another child live.
She said: '"Dante gave his heart to a four-year-old in Southern California, so a four-year-old lives because of him.'
Ms Brown revealed her daughter has probably lost the sight in her left eye and seven-year-old Danae will need long-term care too, a
GoFundMe
page has been set up to pay for the medical costs.
Already $16,726 (£12,365) of the $20,000 (£14,786) has been raised by a community in shock at the savagery of the beatings.
Before Dante died she wrote: 'We are asking for any help possible due to the fact the kids need multiple surgeries along with medical bills and recovery. They will all need to go through counselling.
The children will never be the same from this tragedy nor will their mother. They will be traumatised from such vicious crime. They will need to start over from the ground up. Anything helps pray, share, a small donation.'
Chaney Jr. has been charged with murder and attempted murder along with a charge of lewd acts with a child under 14.
Source: MetroUK
(Visited 32 times, 1 visits today)
Subscribe to our Youtube Channel :
Follow Us on Instagram