A South African prophet bewildered his congregation on Tuesday 26 September after he resurrected a boy that was brought to the church dead by his parents.
According to reports, the parents Mr and Mrs Clive said their son died at 6am but they decided not to take him to the mortuary because they had heard about the new Prophet who is doing wonders in the area.
They then took him to the prophet to be resurrected because they had heard great things about the Prophet's work.
This is not the first time the young prophet has set tongues wagging as last week he commanded dollars to enter into people's pockets and real dollars were seen in people`s pockets.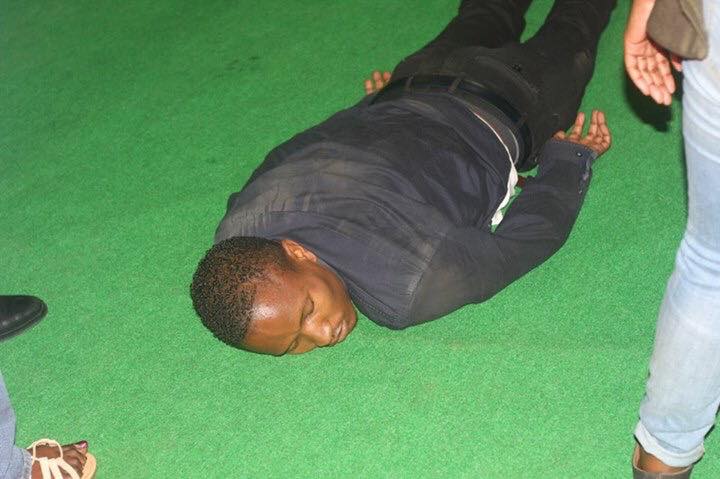 A number of people have expressed disbelief and labelled the Prophet as a magician with strong powers while many deem him as Messiah.
A quick check by reporters on his church last Sunday showed hundreds of people worshiping him, some going so far as calling him Jesus.
'ÄúI have the power, I can perform anything that I want including changing a man to a woman, making you rich and taking away bad luck from you, 'ÄĚ the Prophet was heard saying.
(Visited 31 times, 1 visits today)
Subscribe to our Youtube Channel :
Follow Us on Instagram