A shoemaker has been buried in a well crafted shoe coffin as in respect to his occupation.
The shocking incident recently occurred in Ghana as the deceased failed to escape death after he became very sick.
Reports indicate that the shoemaker had been in his profession for so many years and his bereaved family suggested of burying him in a shoe coffin to embrace his occupation.
The shoe coffin was made with the help of local coffin makers.
See its pictures below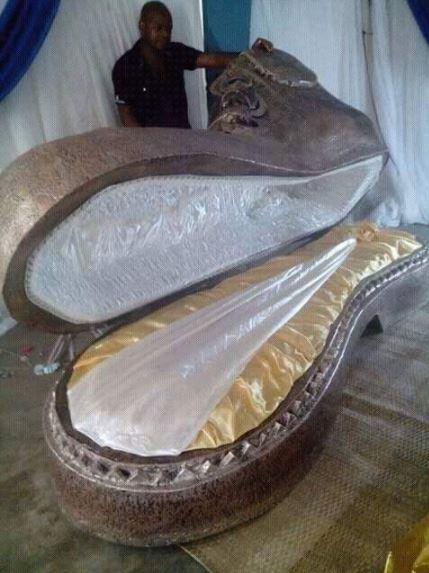 (Visited 49 times, 1 visits today)
Subscribe to our Youtube Channel :
Follow Us on Instagram