A spirit of a 4-year-old-boy who died 4 years ago is haunting his family with sleepless nights because his remains were not buried but instead taken to forensic laboratory.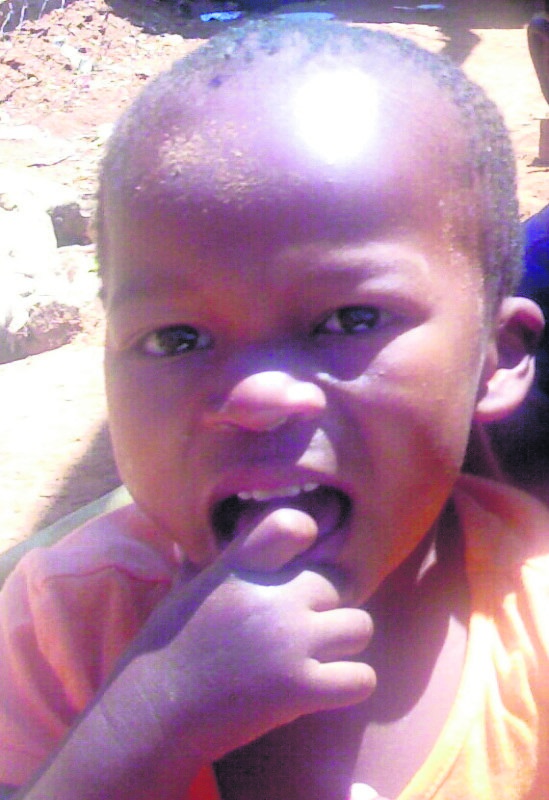 Before his death, the late junior went missing for four months and later his bones and clothes were found.
Speaking with DailySun from the family home in Valspan, Northern Cape (South Africa), the boy's uncle Moeti (42) said the family is haunted by Junior's restless spirit.
"On the day he went missing we were all sitting in the house while he was playing outside. Then he just disappeared.
"After four months his remains and clothes were found by police near a community hall. We managed to identify him by his shoes and clothes. The cops said his remains needed to be sent to a lab for forensic investigation."
Moeti said they have sleepless nights knowing Junior was not at rest.
"Junior's spirit still haunts the family. We hear him crying every night. When he appears in my dreams he tells me he is cold. It was hard when he was found dead, but knowing we can't bury him is destroying us. We want closure so we can be at peace," he said.
Police spokesman Captain Olebogeng Tawana confirmed human remains were found in 2013 near a local hall and sent for forensic investigation.
" I can't say how long it will take. Forensic investigations have no time limit. The investigation continues," he said.
(Visited 7 times, 1 visits today)
Subscribe to our Youtube Channel :
Follow Us on Instagram