It all started with poor choice of artist to headline  this year Sand Music Festival at the Sunbird Livingstonia Beach Hotel, the kwasa kwasa long gone tune of Awilo Longomba believed would spice the event before it killed the show jovial mood.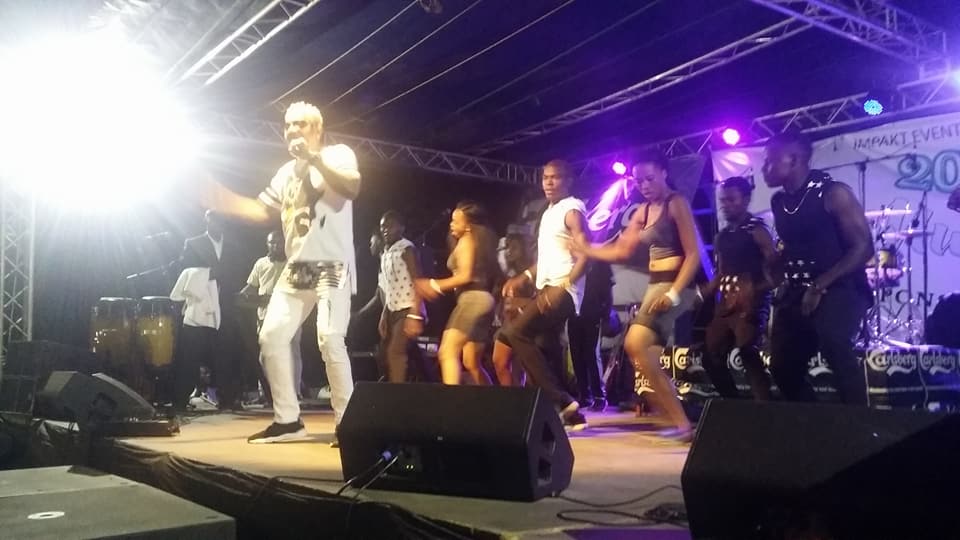 Fans waited with expectation to see kind of female dances as of those used to be in Awilo's music videos of early 80's, the live band performing but the outcome was total depressing, he came all the way from  Congo with CDs.
The joy was killed,  then  crazy shouts were heard for his exit, followed a call for other performers to stage likes of Black Missionaries.
"How l wish it was  Jose Chameleon  from Uganda, I would have enjoyed the show," a fan posted on facebook.
While some fans including Awilo blamed  DJ Flava for his poor performance  as a song request to the DJ was not being met on several occasions.
Other artists who perform during the night were Lucius Banda,  Blacks Missionaries, Patience Namadingo, and South Africa's Thula Sizwe, among others.
(Visited 39 times, 1 visits today)