Malawi Congress Party (MCP) President Dr. Lazarus Chakwera on Saturday surprised many Malawians when he left aside his political career and officiated the wedding of the newly elected Member of Parliament for Lilongwe City South East Constituency Ulemu Msungama.
Msungama tied a knot with his longtime lover Sunna Sadala a journalist by profession currently working for Millennium University as admission officer.
The officiation ceremony took place at Peak Gardens in Area 12.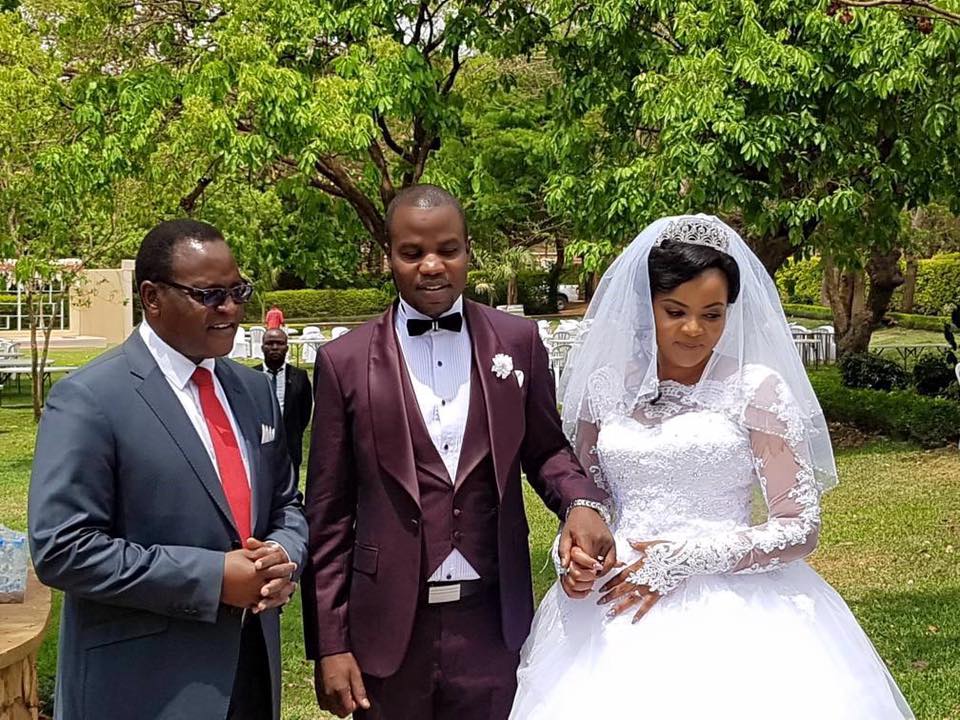 Writing on his official facebook page, Chakwera expressed happiness for chance given to him to officiate the wedding.
"This morning, I had the honor of gracing the wedding of our newly elected parliamentarian, Honorable Ulemu Msungama as he tied the knot with his bride, Sunnah. I was further honored that Pastor Sean Kampondeni of Flood Church – Lilongwe, who was the presiding minister of the ceremony, asked me to officiate the wedding and lead the new couple through their vows. What a special day!

"Join me in congratulating and celebrating this new couple as they embark on the adventure of life together. The Lord has done great things for them, and we are glad," wrote Chakwera.
After the wedding, Ulemu and his newly found wife went to see people in Lilongwe City South East Constituency.
(Visited 468 times, 1 visits today)