Five people have been killed while eighteen others have sustained serious injuries in a road accident involving OP bus destined for Mpherembe from Mzuzu plunged into a bridge.
The accident happened on Tuesday afternoon at Zolozolo Bridge as the driver of the bus was trying to run away from the traffic police.
Mzuzu Police Public Relations Officers Martin Bwanali confirmed of the accident in an interview with the press.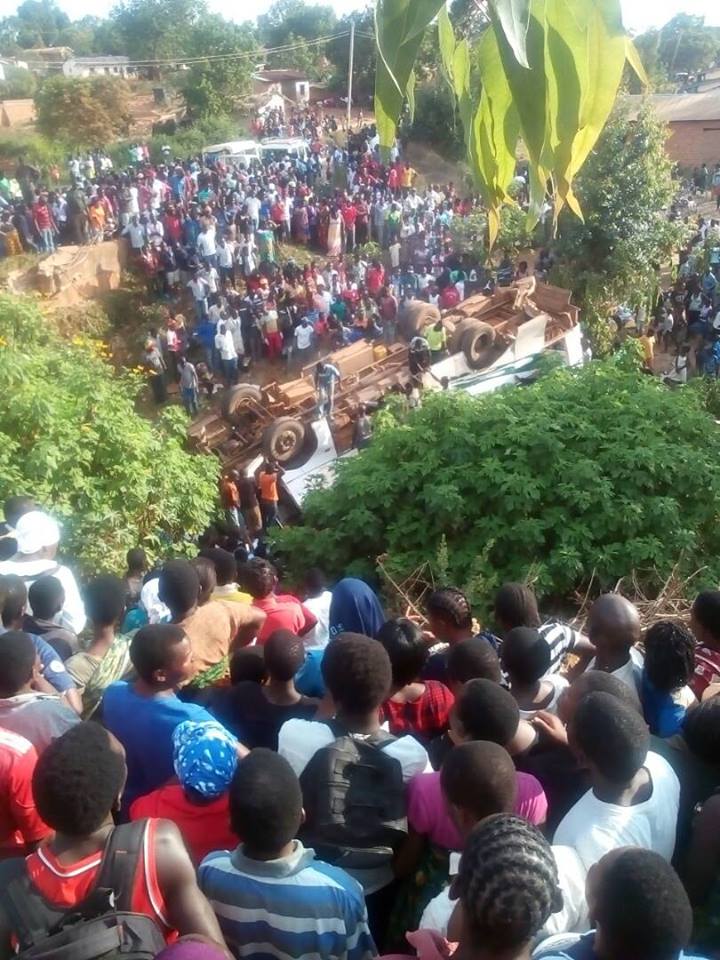 According to Bwanali, the driver of the bus identified as Mr Yona Pundi engaged a wrong gear just after passing Zolozolo Bridge.
This caused the bus to start moving backward.
"The accident involved m/vehicle reg.number DA 4697 Tata Bus driven by Mr Yona Pundi,37yrs ,of vge Mangwere ,T/A Mtwaro ,D.Mzimba c/o OP Bus Service Box 43 Mpherembe and the deceased persons being Mr Sam Gondwe,28yrs,vge Jalani Gondwe,T/A Mtwaro ,D Mzimba,Mrs Esther Ng'oma,32,vge Chibisa,T/A Mtwaro in Mzimba and three unknown female passengers who sustained severe multiple fractures and were pronounced dead upon arrival at Mzuzu central hospital,while three male and one female passengers escaped with serious injuries and fourteen others escaped wt minor injuries.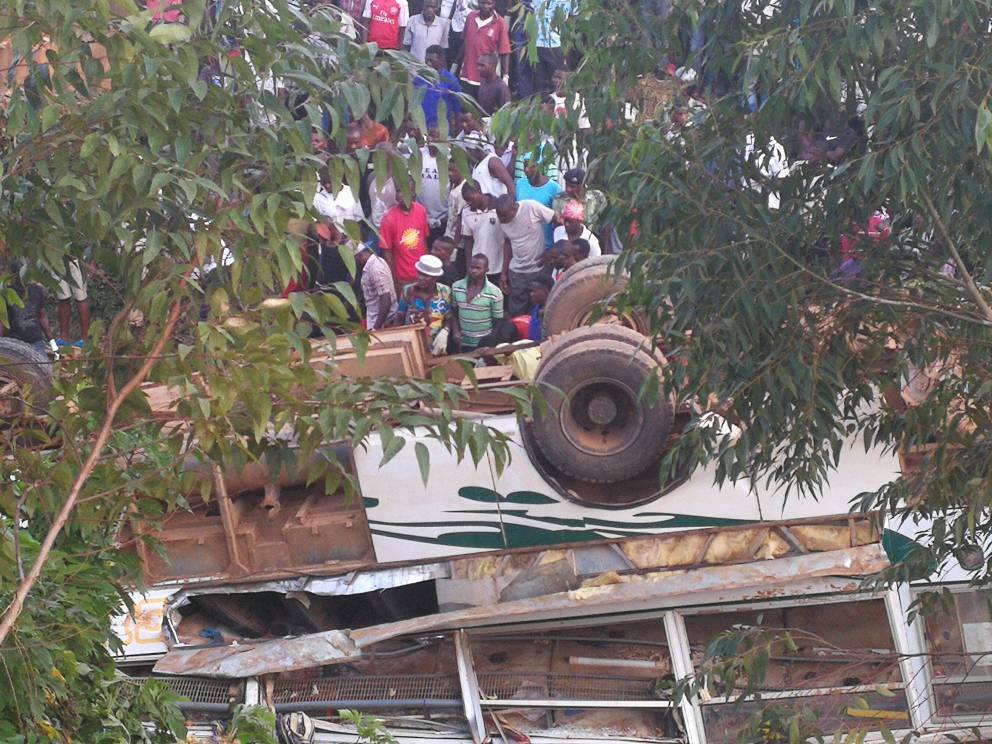 "The motor vehicle got extensively damaged," reads the statement in part.
The accident comes barely a week after another accident in Mzizmba that claimed lives of 21 Malawi Defence Force (MDF) soldiers.
Subscribe to our Youtube Channel: