It seems the Nigerian prophet TB Joshua had foreseen about the current situation in Zimbabwe as witnessed in a video that is making rounds on social media.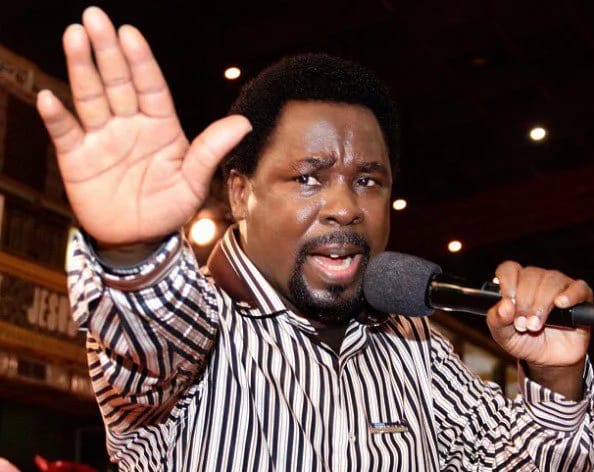 The undated video shows the controversial cleric speaking to his congregation at The Synagogue, Church Of All Nations (SCOAN) in Lagos, Nigeria about military plans to "get rid of a President in a region of Southern Africa". 
Before events unfolded on Tuesday with the military taking power, the prominent privately-owned Zimbabwean newspaper 'NewsDay' featured the prophecy on the front page of their Monday 13th November 2017 edition, claiming Joshua had reiterated the prediction last week.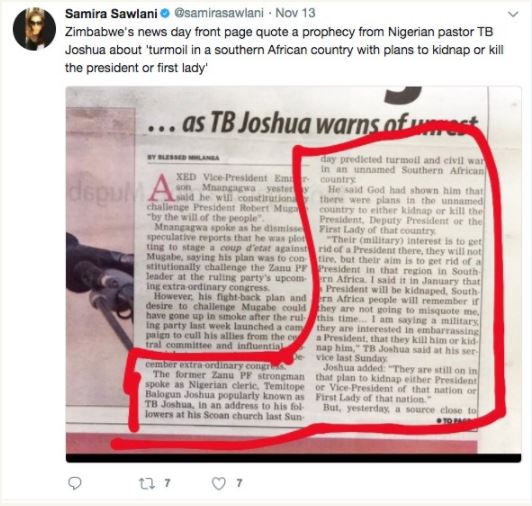 This is not the first high profile prediction Joshua has given concerning a Southern African President.
As you may recall, An official judicial investigation was launched after the same prophet prophesied about the death of this country`s former president Bingu wa Muntharika in a video that went viral in 2012.
Watch TB Joshua`s prophesy about Mugabe below.
(Visited 83 times, 1 visits today)