Over 300 people in Phalombe district  reportedly to have been forced out of their homes after strong winds blew off their rooftops, according to Malawi news agency report.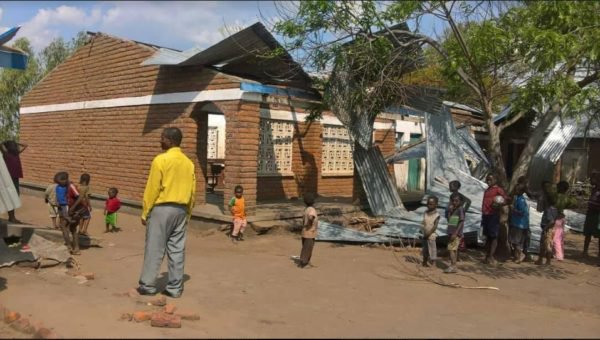 The report detailed that  the strong winds destroyed almost 174 household in several villages in all the six Traditional Authorities (T/A) of the district.
The Phalombe District Council confirmed the development that  communities of Group Village Headman (GVH) Tamani in T/A Jenala are the worst affected after having a total of 129 households destroyed.
The report further indicates that 25 houses were destroyed at GVH Thunga in T/A Kaduya while 20 houses were destroyed in GVH Nkhulambe in T/A Nkhulambe.
Speaking  to Mana, District Commissioner (DC) for Phalombe Harry Phiri said some schools and churches were also affected during the disaster.
"We have Luwani and Chitawotawo Primary Schools in T/A Nazombe and Makuwa Primary School in T/A Chiwalo where some school blocks and teachers' houses were destroyed or had their roofs blown off by the strong winds," Phiri said.
The DC called on non-governmental organizations in the district including well wishers to assist the people that have been affected by the strong winds.
He said some people are currently living with their relations while others have moved into inhospitable shelters such as kitchens and livestock housing.
One of the victims, 77-year-old Ivy Mataka, said she lost her house and is currently living in a kraal where she is susceptible to contracting preventable diseases.
Meanwhile, the District Council has forwarded the report to the Department of Disaster Management Affairs (DoDMA) in order to be assisted with various social amenities.
(Visited 37 times, 1 visits today)