As everybody knows that Muslims are strict at their rules, a singer in Egypt has been arrested for seductively eating a banana in her newly released music video.
The video shows Shyma wearing only underwear in a classroom full of men and at some point she was captured seductively eating banana.
The song`s tittle is "I have issues" and she has been since charged with inciting debauchery after people in the country complained about the racy video.
Shyma however apologized over the video admitting that she did not expect the backlash against it.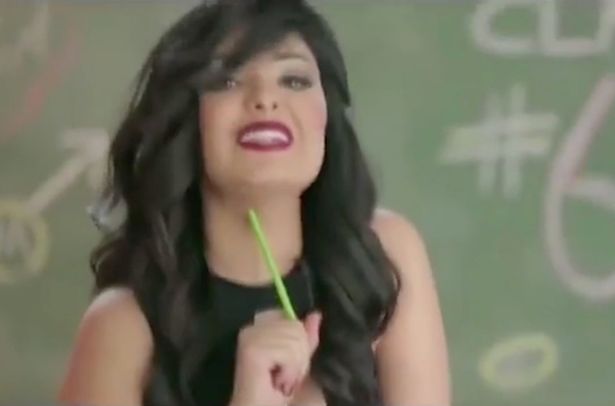 She wrote on Facebook; "I apologise to all the people who saw the clip and were upset by it and took it in an inappropriate way.
I didn't imagine all this would happen and that I would be subjected to such a strong attack from everyone, as a young singer… who has dreamt from a young age of being a singer."
However it's still not known if she will be charged to court.
(Visited 100 times, 1 visits today)