A Bosnian-Croat war chief has died after downing poison during his war crimes trial at The Hague, the Croatian Prime Minister has confirmed.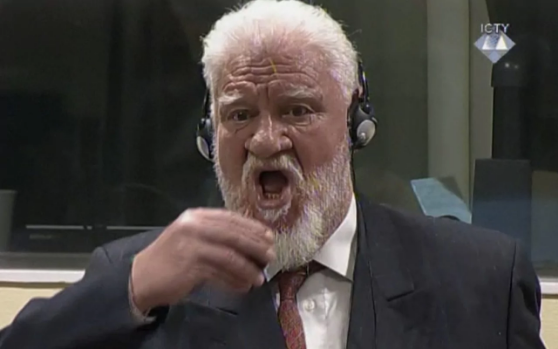 Slobodan Praljak yelled, 'I am not a war criminal!' and drank a dark liquid from a small bottle seconds after losing his appeal against a 20-year prison sentence at the International Criminal Tribunal, in the Netherlands.
'I just drank poison,' he added. 'I am not a war criminal. I oppose this conviction.'
Praljak, 72, is one of six Croatian politicians sentenced to jail for their involvement in a campaign to drive Muslims out of a would-be Bosnian Croat mini-state in Bosnia in the early 1990s.
His lawyer shouted out 'my client has taken poison' before judge Carmel Agius suspended the hearing and the courtroom was closed.
Moments later ambulance crews arrived at the scene and a helicopter began hovering overhead.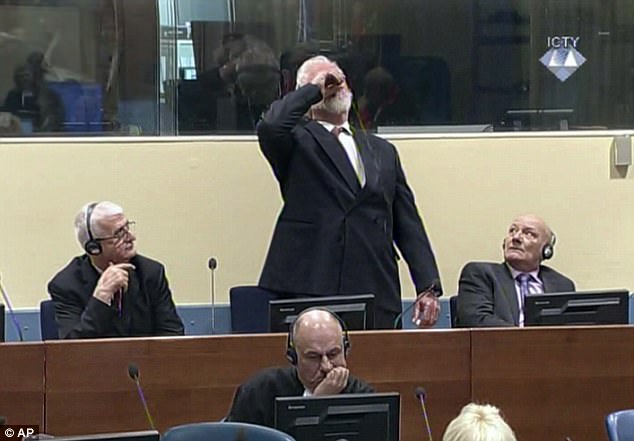 Several emergency rescue workers rushed into the building carrying equipment in backpacks, while court officials called for calm.
A spokesman for the tribunal confirmed he died after 'he drank a liquid while in court and quickly fell ill'.
Source:Telegraph
(Visited 2 times, 1 visits today)
Subscribe to our Youtube Channel :
Follow our Instagram