Surveillance footage released by cops in Florida on Friday shows a sheriff's deputy taunting his ex-girlfriend with his service pistol just moments before shooting her with it and taking his own life.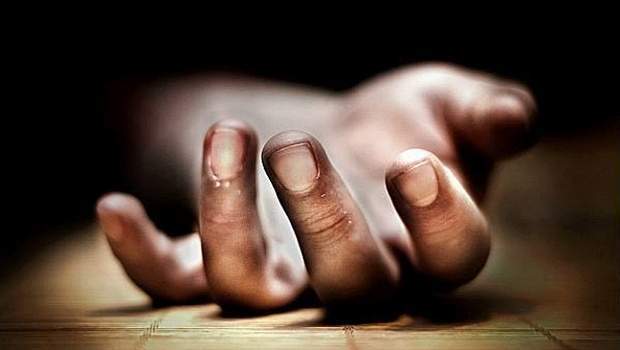 The confrontation was captured on video last month in Boynton Beach and posted online by the Palm Beach Post.
It was Oct. 12 and the former couple had been broken up for just a few weeks when DeMarco, 55, decided to pay a visit to his old flame, despite being on duty."You treat me worse than a dog," Palm Beach County sheriff's deputy Michael DeMarco reportedly told his ex-girlfriend, Yuly Solano, right before pumping a bullet into her that morning and turning his weapon on himself.
Solano had been walking her dog through a local condominium complex, where they both live, when the cop pulled up in an unmarked vehicle and confronted her.
The surveillance footage shows DeMarco — described by Solano in residential documents as "racist and very possessive of her" — getting out of the car and exchanging words with the 40-year-old.
He and Solano can be seen walking alongside each other off-screen before eventually coming back into view after what appears to be a brief tussle. When they re-appear, DeMarco is holding his pistol in his hand as Solano backs away from him in fear.
The video, which is edited, then shows him raising the weapon — in the attempt to shoot her — before cutting away to black.
Police officials told the Palm Beach Post that the unedited footage shows the entire incident and its aftermath.
DeMarco wound up dying at the scene of a self-inflicted gunshot wound and Solano was taken to a local hospital, where she made a full recovery.
Her attorney says she now plans to sue the condominium association where the shooting took place — and possibly even the sheriff's office — for negligence under the claim that they ignored repeated complaints that she made about DeMarco.
The couple had only been dating for about seven months.
(Visited 178 times, 1 visits today)