Omarosa Manigault, a Nigerian woman who is director of communications for the White House's office of public liaison, has resigned from her job.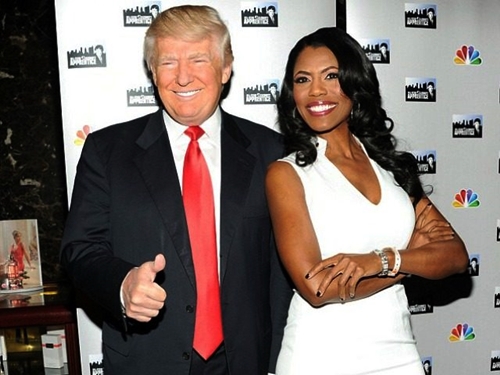 Omarosa Manigault Newman, one of Donald Trump's most prominent African American supporters, plans to leave the administration next month, the White House has said.
White House press secretary, Sarah Sanders said Ms Manigault Newman was quitting the Office of Public Liaison to "pursue other opportunities".
"We wish her the best in future endeavours," said press secretary Sarah Sanders.
Mrs Manigault Newman was often referred to by viewers as the "villain" on Mr Trump's reality TV show the Apprentice.
Mrs Sanders added that Mrs Manigault Newman would depart on 20 January, one year after Mr Trump took office.
She was fired by White House Chief of Staff John Kelly, and escorted out of the building after a vulgar tirade, according to White House correspondent April Ryan.
Critics said Mrs Manigault Newman's role at the White House was vague and ill-defined, and that she seemed to spend more time planning her wedding than organising outreach.
During her tenure, she attracted controversy when she brought a 39-person wedding party to the White House for an impromptu photo shoot, according to Politico.
Over the summer, she caused uproar at an event for black journalists, when she paced on stage while arguing with the panel's moderator and refused to discuss her boss, President Trump.
In a 2004 interview with Playboy, Mr Trump described her as a liar. He said he would not offer her a job reference, except if she was appearing on a soap opera.
But following his election to the White House, he appointed her to the Office of Public Liaison earning a reported $179,700 a year.
Subscribe to our Youtube Channel: