A 23-year-old South African man narrowly escaped being buried alive after people suspected him to have stolen a mobile phone.
His ordeal started when he heard men shouting "catch him!!" and in no time he realized he was being taken to a half-built mortuary and pushed into a fridge.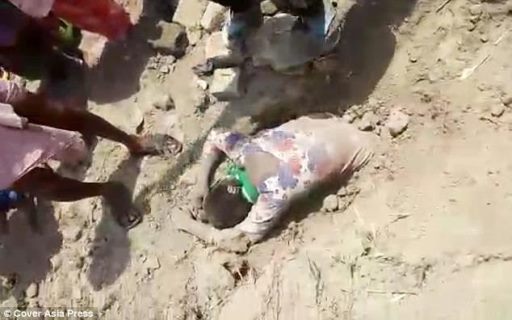 After a few minutes, his attackers realized the fridge was not working and they decided of putting him into a coffin.
He was then told unexpected message that he was going to be buried alive.
But as the thugs lifted up the coffin, the man's phone began to ring.
They realised he was able to phone the police.
The men tried to run away but the cops were already at the mortuary and the man was saved.
Tembisa South SAPS spokeswoman Captain Nelda Sekgobela told DailySun that two suspects aged 25 and 30 were arrested by the police on charges of kidnapping, assault and intimidation.
"They allegedly kidnapped a man near his home in Vusimusi squatter camp after an allegation of cellphone theft," said Sekgobela.
"The victim was taken to one of the mortuaries in Vusimuzi. He was put in a mortuary room and later in a coffin.
"The police are investigating and are expecting to make more arrests regarding the matter.
"The arrested suspects will appear in the Tembisa Magistrates Court soon."
Subscribe to our Youtube Channel: