A man identified as Michael Sithole was left homeless on the day of celebrating the entry into New Year after his neigbours` children accidentally torched his shack while playing with fireworks.
A resident of Mamelodi East in Pretoria, South Africa, Michael was during that Sunday evening, 31st December at church praying for the great year ahead.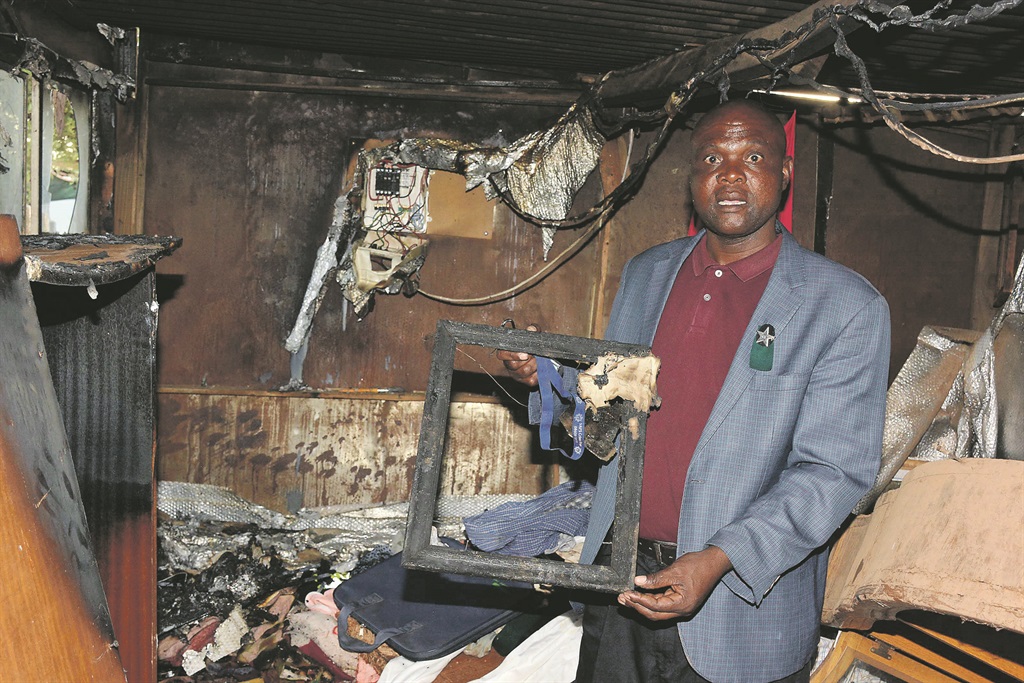 Suddenly, he received a call from his neighbours informing him that his house had been accidentally burnt down by kids who were enjoying fireworks play.
It was also reported that the kid`s parents told Michael that they won`t be able to help him on the matter since they did not tell their children to deliberately torch down his little house.
"I could not believe it. I'm now homeless because of their children's carelessness." Michael told South African online news platform, Daily Sun.
"They were rude to me and continued to party as if nothing had happened."
Michael said the kids were allowed by their parents to continue playing with fireworks afterwards.
"I was shocked to see the kids running on the streets with the fireworks," he said.
He said he was left with only the clothes on his back.
"My furniture, important documents and money were all destroyed in the fire. My wife and kids are home in Nelspruit for the holidays. They will come back to find that they don't have a home anymore," he said.
Michael is worried how he will rebuild his shack because he is unemployed. He said cops turned him away and told him to return with the kids' parents.
Mamelodi East police spokesman Captain Michael Mbewe said Michael should visit their station to open a case. He said police would investigate why he was turned away.
However, Michael`s greatest worry is where would his wife and children be living when they return since the festive season is over?
(Visited 19 times, 1 visits today)
Subscribe to our Youtube Channel :
Follow Us on Instagram