Church warden and a magician have been arrested on suspicion of murder after two elderly neighbours died in mysterious circumstances 18-months apart in a quiet Buckinghamshire village.
Retired teacher and university lecturer, Peter Farquhar, 69, was initially thought to have died of natural causes when he passed away at his home in leafy Maids Moreton near Milton Keynes in October 2015.
But police became suspicious last summer when 83-year-old Anne Moore-Martin – another retired teacher – who lived just three doors away, also died suddenly after a short illness.
Yesterday after months of investigation, detectives arrested two of Mr Farquhar's former University of Buckingham students, one of whom had been lodging with him before he died.
Ben Field, 27, a former English literature and journalism student, who had been living with Mr Farquhar, was arrested on suspicion of murdering the pair, attempting to defraud them and also burglary.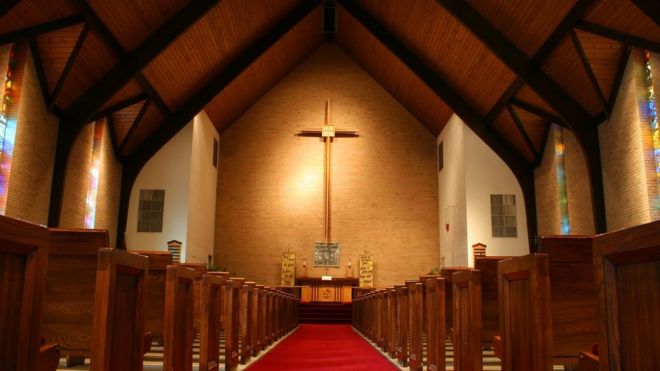 Mr Field was also a deputy church warden at Stowe Parish Church, where Mr Farquhar was a respected and active member of the congregation, sometimes acting as a lay preacher.
The pair would often visit sick and elderly members of the community together.
Another former Buckingham student, Martyn Smith, 31, from Redruth in Cornwall, who works as a part-time magician, was also arrested on suspicion of the same offences.
A third man, aged 22, was arrested on suspicion of conspiracy to defraud and false representation.
Yesterday neighbours in the sleepy but close knit village expressed their deep shock at the sinister twist in events.
Neighbour, Betty Cooke, 87, who had known Mr Farquhar for almost 20-years said: "Peter was the nicest man you could meet. A real gentleman. He took a man in as a lodger and I didn't see much of Peter after that."
Mr Field and Mr Smith became close friends of Mr Farquhar while studying at the independent University of Buckingham.
(Visited 7 times, 1 visits today)
Subscribe to our Youtube Channel :
Follow Us on Instagram