A church service in Bulawayo was on Sunday forced to end after two pastors had engaged in a fist fight.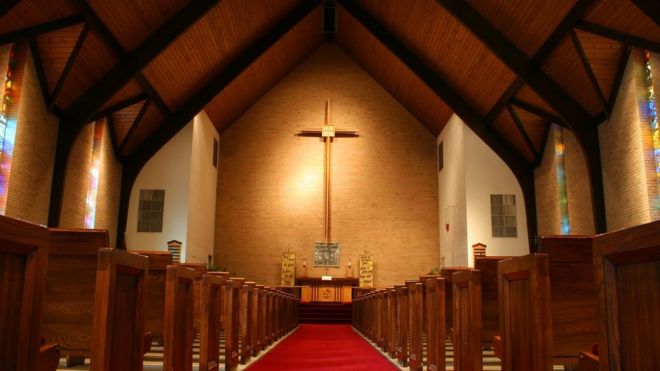 The state media reported that the misunderstanding started with a verbal altercation and resulted in the two producing knives and knobkerries to end a long standing leadership dispute.
 Mugodhi Chihwehwete Apostolic Church pastors, Badzirai Nyamajiwa and Cletus Chimiswe left the congregants in shock when a church service was turned into a battlefield leaving the reputation of their church in shambles.The fight started when Nyamajiwa invited congregants from the Harare branch without discussing it with other church members.
The situation then deteriorated in church when the two pastors confronted each other.
According to a church member who asked for anonymity, the two had a long standing grudge.
"There is overwhelming evidence that Nyamajiwa and Sibanda have been battling for the church to clarify their positions in the church.
"As congregants we all know that the two have been fighting for the post from a long time ago, it is not something new. It is ironic that two men who are supposedly God fearing can be rivals in church."
When contacted Sibanda confirmed the incident and begged the reporter not to write the story.
"It is true that there was turmoil at our church but I am interested to know who told you the story because this is a private issue. I am begging you to not write the story but if you want you can carry on but we will see what to do," said Sibanda.
However, Nyamajiwa denied the allegations saying that nothing happened at his church.
"Those are pure lies. We are a very organised church and we cannot do such a thing. Obviously the person who told you is jealous of our church," said Nyamajiwa.
A congregant only identified as Muchanya also confirmed the story.
"The church was at my house on Sunday and we are so embarrassed about the character our pastors displayed in front of the whole world. We don't even know if this thing was planned or what because they both had weapons in their cars, a very rare situation for pastors," said Muchanya
-Zimeye
(Visited 17 times, 1 visits today)
Subscribe to our Youtube Channel :
Follow Us on Instagram