Unlike other African leaders who have totally disagreed with Donald Trump`s shit-hole speech over African countries, Uganda`s President Yoweni Museveni has declared his love for Trump stating that the US President was just being frankly to Africans.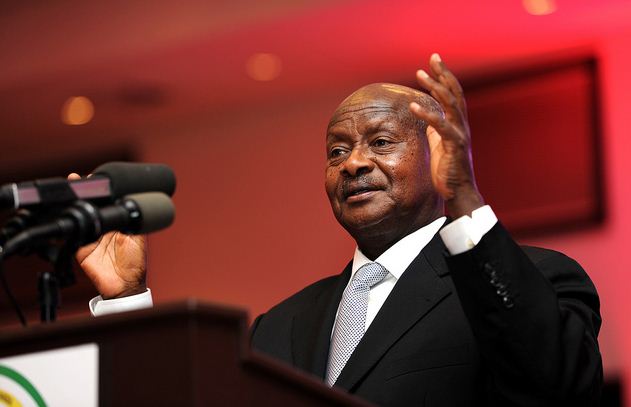 In remarks that Trump denied to have made during an immigration meeting earlier this month, US senators who were in attendance revealed that Trump had indeed referred African nations as "shit-hole" countries.
Following that, his remarks had received a massive condemnation by African leaders with African Union demanding Trump to apologize for such disrespecting remarks.
But in opposition with his fellow African leaders who condemned Trump over the speech, Museveni has supported the US president stating that he was just being frankly to African countries as they cannot survive if they are weak.
"I love Trump because he tells Africans frankly," Museveni said while addressing the East African Legislative Assembly (EALA) in the Ugandan capital of Kampala.
"I don't know whether he was misquoted or whatever, but he talks to Africans frankly.
"In the world, you cannot survive if you are weak."
"For Africa to be strong and to survive, we need integration to speak with one voice," he said, adding that EALA members should strive to provide opportunities for those engaged in production.
Mr Museveni's defence of the US president came just hours after the US ambassador to Uganda criticised Mr Trump.
"[His words] are obviously quite disturbing and upsetting," the ambassador, Deborah Malac said.
(Visited 27 times, 1 visits today)