Police in Mchinji have arrested 14 Rastafarians for misconduct against police officers who arrested their fellow two members for cultivating Indian hemp commonly known as Chamba.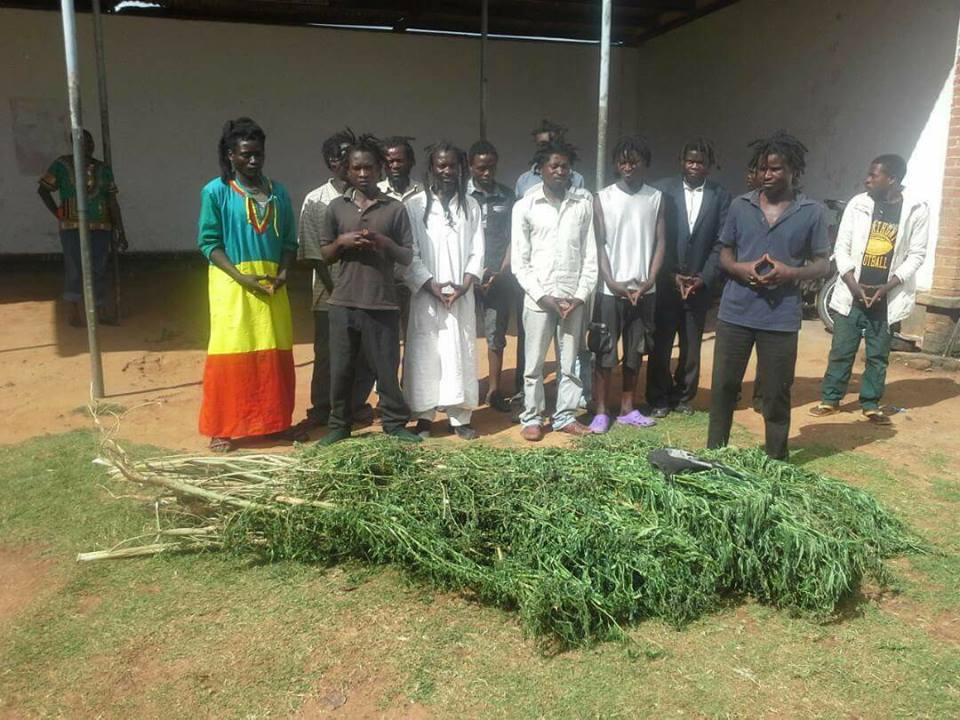 Reports say, police had on Wednesday, 31st January, arrested two members from their Rastafarian family for being found cultivating chamba in their gardens.  The news did not go well with their fellow rastas such that, the next morning they ganged up and went to Guillime police unit in a bid to rescue them.
While there, commotion started and the group had in the process removed the police flag and replaced it with their Rastafarian flag.
Another group of police officers came and managed to arrest 12 of the notorious rastas who have since been charged with an offence of misconduct at a police station.
The names of all the 14 suspects are identified as Misheck Banda (52), Yohane Boniface (25), Daniel Zulu (21), Simioni Mwale (27), Zambika Masoadyera (25), Langizo Siliya (24), Chadza Phiri (23), Patrick Mmango (22), Gelesomo Chemili (35), Kabungwe Mwale (35), Meshash John (24), Jonathan Sakale (22), John Biliati (20) and Mathews Sitilo aged 20.
According to reports, the rastas have spent the whole night at the station singing songs praising the most high.
Subscribe to our Youtube Channel: