A 24-year-old man in Zimbabwe was fatally stabbed in a dispute over a sex worker thereby prompting police to rush to the scene in rescue of the victim`s murderer from street justice following a two-hour stand-off against the mob.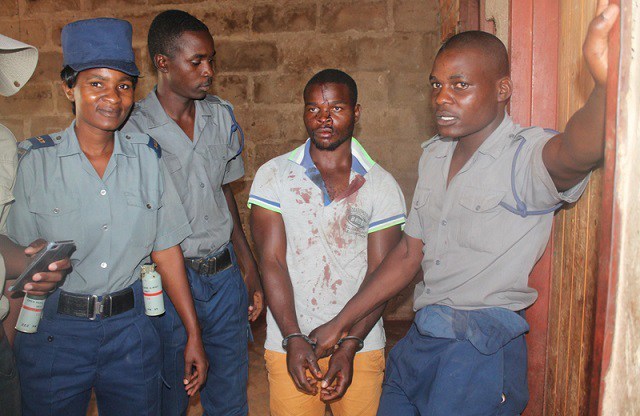 The suspect, identified as 25-year-old Tungamirayi Kokerai was reportedly arrested a few hours after allegedly committing the serious crime.
It was gathered that police who were taking him to police station had to seek refuge at a nearby house as the mob and the deceased relatives wanted the murderer to pay through his blood.
Matabeleland South acting provincial police spokesperson, Assistant Inspector Loveness Mangena confirmed the case with The Chronicle.
"I can confirm that we are investigating a murder case where a 24-year-old man whose name is being withheld as his next of kin have not been advised, was stabbed to death. He was stabbed four times with a knife and he bled to death.
'ÄúAn informant found his body at around 6AM at a house close to where he was stabbed and reported the matter to the police. We have since arrested a suspect Tungamirayi Kokerai,'ÄĚ she said.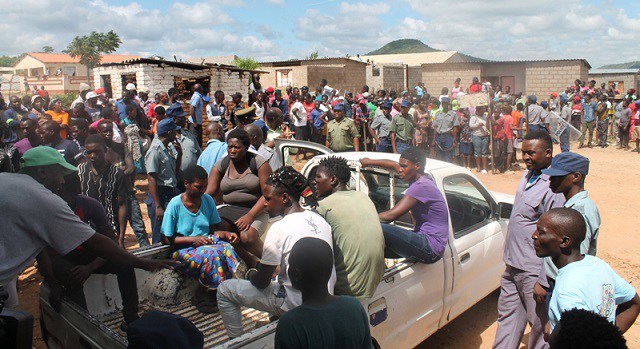 The cause of the murder was narrated by an eye witness through The Chronicle saying, "The now deceased was coming from a night club with a sex worker that he had hired for the night. On their way they met Kokerai who accused the now deceased of walking with his girlfriend.
'ÄúThe two men started quarrelling and Kokerai drew a knife which he used to stab the now deceased four times. The now deceased who was seriously injured went to a nearby house to seek help but he didn'Äôt get any response and bled to death while leaning against the durawall.'ÄĚ
The anonymous eye witness added that the deceased body was recovered from the same place he stood before breathing his last.
(Visited 26 times, 1 visits today)
Subscribe to our Youtube Channel :
Follow Us on Instagram