President Emerson Mnangagwa`s wife has reportedly given up her seat as a legislator in a bid to focus more on her role as Zimbabwe`s first lady.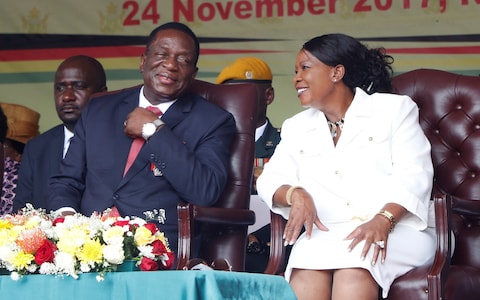 President Mnangagwa revealed the news to public on Saturday during a rally that his wife Auxillia Mnangagwa is no longer a legislator for Chirumanzu-Zibagwe because she wants to concentrate on her role as mother of the whole nation and not just a constituency only.
'ÄúShe (Auxillia) said she could not be Amai Mnangagwa for Chirumanzu-Zibagwe but that she should be the mother of the nation. So we agreed with Amai Mnangagwa that she should step down as MP here. She is stopping being MP from today (Saturday) onwards and she becomes the mother of the nation. She is now MP everywhere she goes,'ÄĚ Mnangagwa was quoted as saying.
The Zimbabwean First Lady took over the Chirumanzu-Zibagwe constituency soon after her husband who previously held it was appointed as ex-president Robert Mugabe`s deputy in 2015.
Despite stepping down as an MP, there is no law in Zimbabwe that could obstruct the first lady from performing her duties as a lawmaker and at the same time as a mother of the whole nation.
(Visited 20 times, 1 visits today)
Subscribe to our Youtube Channel :
Follow Us on Instagram