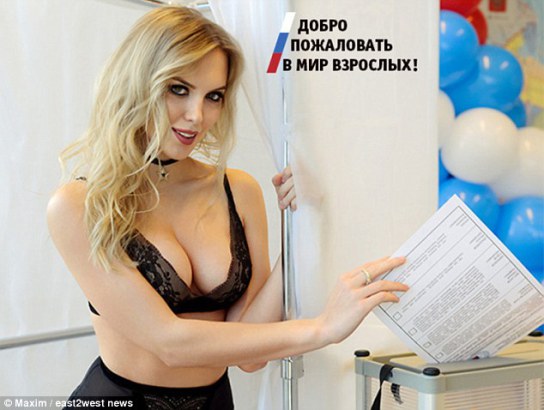 Supporters of the Russian President Vladimir Puting are allegedly using provocative photos of semi-nude models to entice male voters to support them in the coming presidential election.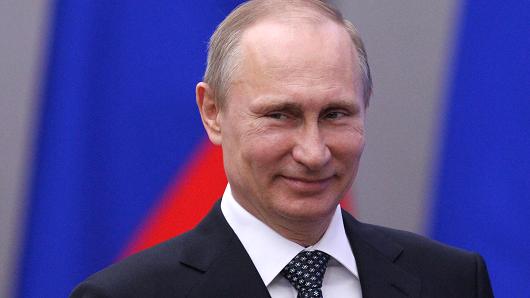 This part of the campaign has been put together by the Russian edition of Maxim magazine which refuses to say who ordered it, but it is widely seen as part of a covert strategy to ensure voters go to the polls and back Putin.
There have been a lot of reactions coming from social media users on this kind of election campaigning strategy utilised by some unknown persons within the country.
According to reports, Maxim editor in chief Alexander Malenkov confirmed the magazine was promoting the presidential election as part of a 'special business project' for an unknown client with financial remuneration that has not been revealed.
He admitted it looked 'a bit absurd' but said it was 'one of numerous compromises' he had to make as an editor in Russia.
While no candidate is mentioned by name, this campaign chimes with a Kremlin strategy to maximise the numbers of people voting under the theory that this will help Putin with the election on the first ballot a scenario that requires him to get more than 50 per cent of the vote.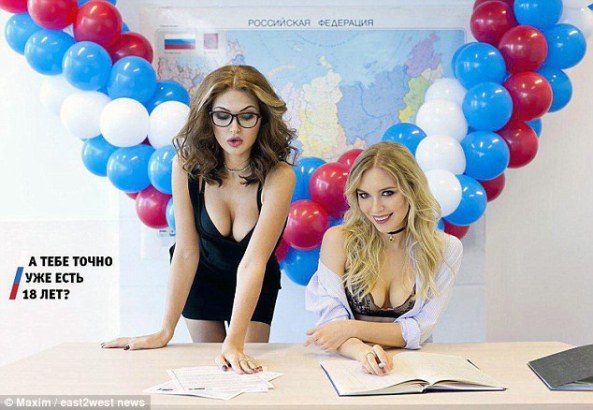 The latest pro-Putin social media blast shows blonde and brunette models in underwear posing at polling stations, evidently aiming to entice young males to cast their ballots.
The pictures are captioned: 'Welcome to the world of adults!', 'It's a bit scary at the beginning but soon you'll want to make it one more time', 'Are you sure you're already 18?', and 'All that happens at the polling station will remain at the polling station…'
A raunchy backstage video accompanies the pictures, with 18+ stickers called 'Election Girls' sent to those who joined the online group.
Source:Online
(Visited 107 times, 1 visits today)