Supporters of Cyril Ramaphosa who is to succeed Jacob Zuma as President of African National Congress (ANC), are angry that Zuma`s posters are still hanging around the walls of the party's building in KwaZulu Natal province.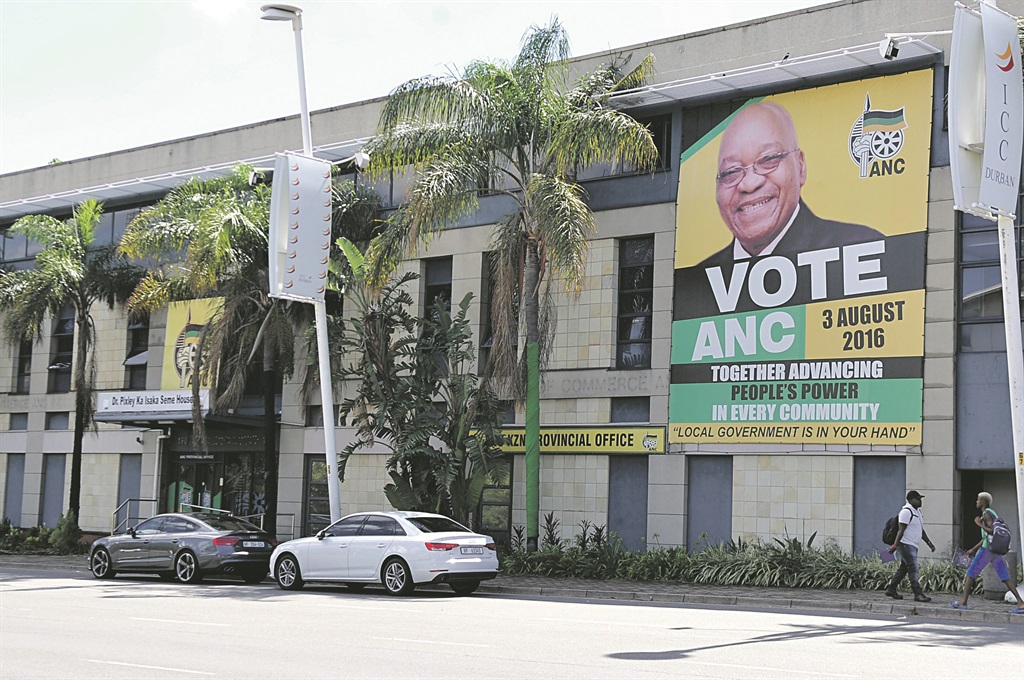 According to reports, the supporters have said that the presence of Zuma`s pictures and posters on the party`s provincial offices undermines Ramaphosa.
One ANC supporter identified as Sthenjwa Nyawose, told DailySun that he was shocked to see a big poster of Zuma still hanging on the building`s wall.
"To us, it seems Zuma is still the president of the party and this is a clear sign that the people who supported Nkosazana Dlamini-Zuma don't want to accept Ramaphosa as president of the ANC," said Ramaphosa supporter.
However, the KZN provincial interim committee co-ordinator said the posters would be removed next month when the party shall launch its 2019 election campaign.
"It's not true that we kept the poster because we didn't accepted Ramaphosa. We were the first people to print a big banner bearing Ramaphosa's face as the ANC president when he visited the province last month.
"Those who complain still suffer from the hangover of the conference, because they still wear T-shirts supporting Ramaphosa as if he was not yet elected", Sihle Zikalala.
Cyril Ramaphosa whose bodyguard was recently hijacked by unknown people was elected as the new leader of the ruling ANC, narrowly beating Nkosazana Dlamini-Zuma – Zuma`s wife after a series of tense sessions at the party's conference.
The ANC announced in December last year that Ramaphosa had defeated Dlamini-Zuma, the former chairperson of the African Union Commission and President Jacob Zuma's preferred candidate, to become the leader of Africa's oldest liberation movement.
(Visited 6 times, 1 visits today)
Subscribe to our Youtube Channel :
Follow our Instagram