A member of parliament has been found guilty and sentenced to death by hanging for killing his security guard.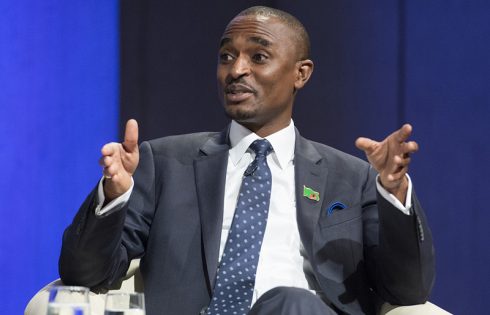 Lusaka High Court Judge Susan Wanjelani convicted UPND Member of Parliament Keith Mukata, with first degree murder of Namakambwa Kalilakwenda aged 63 and sentenced him to death by hanging while his co-accused girlfriend Charmaine has been acquitted.
Facts are that On May 6, 2017 around 00:40 hours, patrons at Spice Restaurant which is next to AKM Legal Practitioners owned by Mukata heard some gun shots from their neighbor`s premises and when they went out they shortly heard Honourable Keith Mukata shouting for help that someone has been shot and that the assailants had run away.
The patrons became suspicious and called the police.
The premises was searched and one empty cartridge was picked from the scene and one pistol with 6 rounds of ammunitions, of which one was in the chamber while five were in the magazine which was found in a basket which was put in the boot of the BMW.
Mukata and his wife were on the same day detained for murder charges.
Appearing in court on Wednesday, Mukata pleaded not guilty to the charge but the court found otherwise.
His wife who was with him at the time of the crime has been acquitted for insufficient evidence.
(Visited 21 times, 1 visits today)
Subscribe to our Youtube Channel :
Follow Us on Instagram