A South African father has been arrested for throwing his 6-months-old baby off the top roof in order to prevent the city officers and the police from demolishing his shack.
At about 10.40am, the 38-year-old father climbed onto the roof of his shack' holding his daughter in hands to try to stop the team from demolishing the shack.
At about 11.45am police surrounded the shack and tried to negotiate with the father to climb down.
"As the man was grabbed by police' he threw his child off the roof. Fortunately' a member of police caught the girl and the father was arrested'" Police spokesman Captain Andre Beetge said.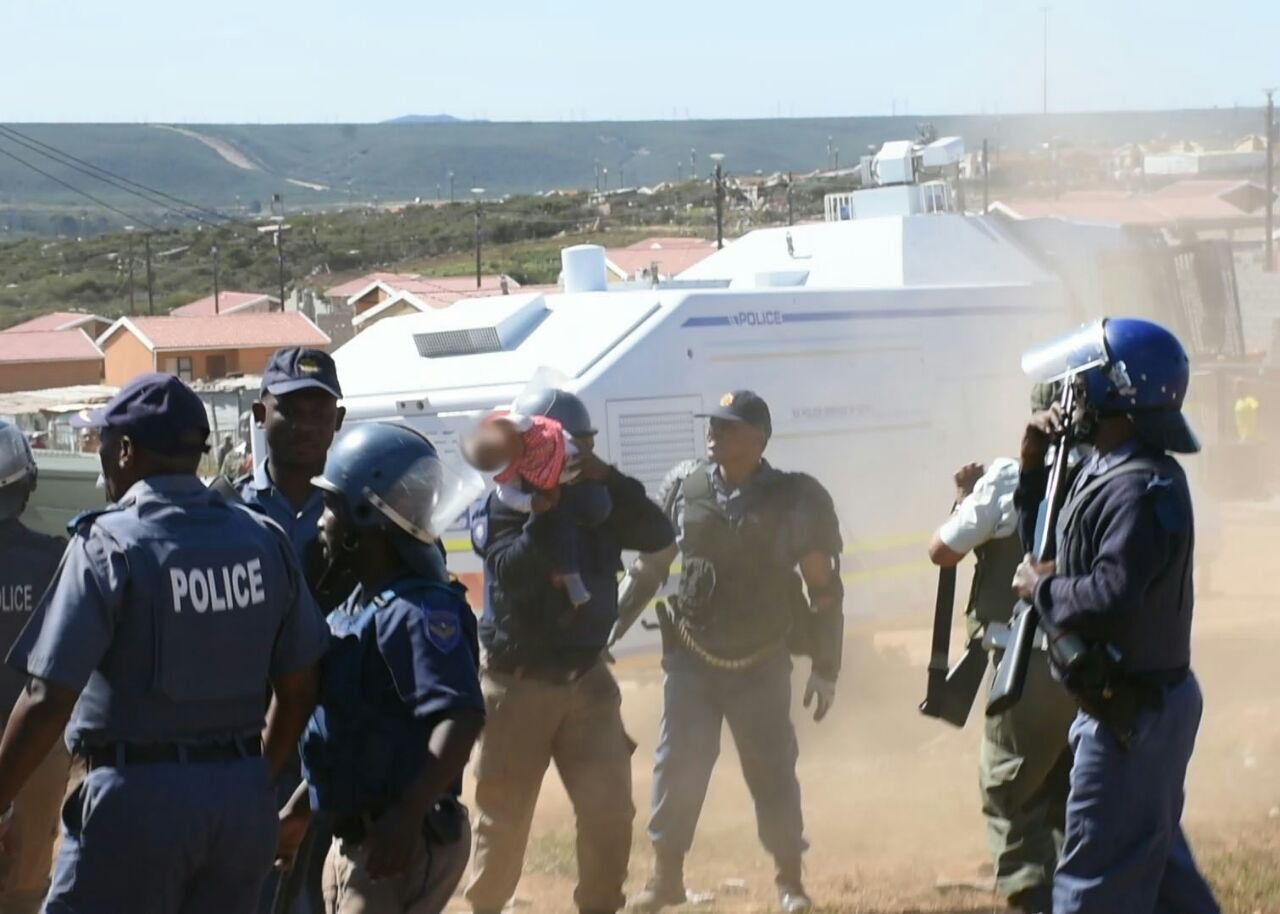 Meanwhile, police have since arrested the man and charged him with attempted murder as the toddler will be sent to her 35-year-old mother.
(Visited 53 times, 1 visits today)
Subscribe to our Youtube Channel :
Follow Us on Instagram