Police in Blantyre are keeping in custody a commuter minibus driver who hit to death a 48-year-old pedestrian and surrendered himself to police after the incident.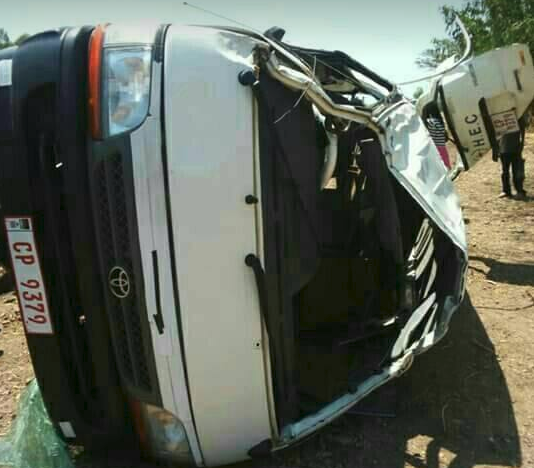 The minibus driver has been identified as Owen Khuleya who hit to death Mika Kadewere on Sunday at Nazarene along Robert Mugabe Highway in the commercial city of Blantyre.
According to Limbe police station Public Relations Officer Wisdom Nhlane, on the day of the incident the driver was coming from Limbe heading towards Banana area.
"Along the highway at Nazerene, the vehicle hit Kadewere who was crossing the road from left to right. Due to the impact, Kadewere sustained severe head injuries and was pronounced dead upon arrival at Queen Elizabeth Central Hospital, said Nhlane.
Nhlane further stated that the suspect handed himself  to Bangwe Police Sub-Station after the incident and he has since been charged with an offence of causing death by reckless  driving contrary to section 126 of the Road Traffic Act and will appear in court soon.
Kadewere hailed from Mgomanjira in Traditional Authority Machinjiri Blantyre while Owen Khuleya comes from Ganamba village in Traditional Authority Ngabu in Chikwawa.
(Visited 18 times, 1 visits today)