District Information Officers and Audio Visual Technicians have been asked to take capacity building training in video production seriously as it will help to enhance broadcasting of local content on the country's television stations.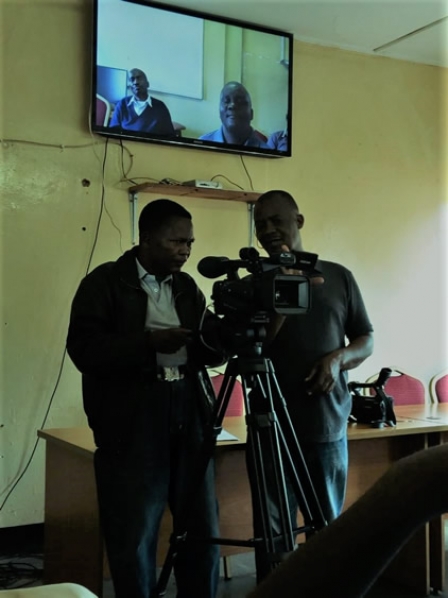 Chief Producer in the Ministry of Information and Communications Technology, Stanley Chiumia was speaking Monday in Mzuzu when he opened five-day training for the ministry staff drawn from selected districts in the Northern Region.
The training, funded by Malawi Government through District Information Capacity Enhancement Project (DICEP), is aimed at enabling the staff to produce video documentaries and other programmes with local content for the country's television stations.
Chiumia said the five-year project will see the establishment of eight studios across the country by the Ministry of Information for convenient and timely production of TV programmes.
The project is being implemented at a time when the country's television stations are struggling to ensure a great deal of local content is beamed to the public due to resource constraints.
Most local television stations that have emerged in the country in recent years have several hours dedicated to broadcasting relayed programmes from foreign TV stations.
Chiumia said the ministry is better placed to come up with programmes from rural areas because it has readily available staff in all the districts.
He said for quality production of news stories and other programmes, there is need for acquisition of appropriate techniques and skills, hence the need for the participants to take the training seriously.
"Relevant knowledge in video production is very enabling to the dissemination of news stories that are unique and appealing to the audience, hence attracting their attention,'' he said.
Participants are expected to be trained in video shooting, documentary production and editing among others.
(Visited 1 times, 1 visits today)
Subscribe to our Youtube Channel :
Follow our Instagram