A thief is reportedly to have magically escaped from police officers just by touching his private parts.
The incident happened yesterday in Zambia, Chingola at Chingola Central Police Station.
According to reports, a police officer at the said police station informed Zambian Watch that a suspect by the name of Victor Phiri who was arrested for committing various crimes has mysteriously disappeared from police' hands.
It is said that the suspect is well known for using some kind of charms of mysteriously disappearing in thin air.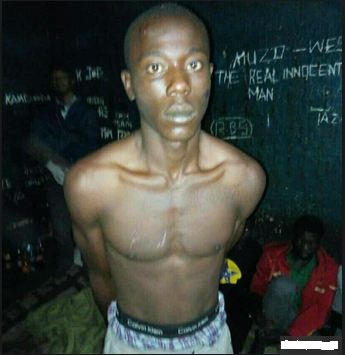 After being apprehended, police chained his hands and legs to prevent him from touching his private parts where it is believed his charms are.
But as he was going to appear before court yesterday, it was ordered that his hands and legs be unchained hence he found a chance of touching his privates and disappeared afterwards, according to ZambianObserver.
Meanwhile, it is said police are trying to establish his whereabouts and have kept the information a secret.
(Visited 18 times, 1 visits today)
Subscribe to our Youtube Channel :
Follow Us on Instagram