A male teacher at a girls school in Kenya has been ordered to undergo DNA test after one student got raped by unknown man in dormitories on Saturday.
The man whose identity has not been revealed for legal reasons, is suspected to have, jointly with others, raped the girl on Saturday night inside her dormitory, and the DNA test will either place him at the scene of crime or exonerate him.
Reports say on that day, three men stormed the girl's dormitories where one of them raped a 15-year-old form 2 student.
The teenage victim spent four hours on the floor of her hostel cubicle, alone, terrified and bleeding while her fellow students had gone to the matron's house to alert her of the news but she did not respond the student's knock on her door.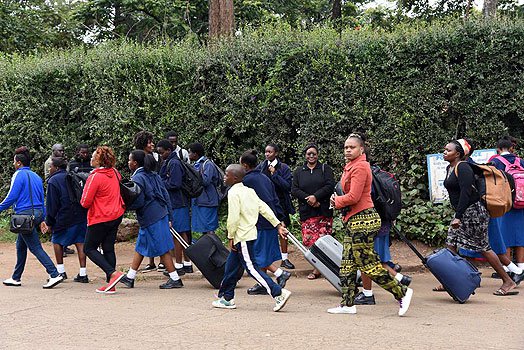 On student told Nairobinews that, "We then returned to the hostel because we were scared. We could not sleep and we entered the cubicles that were near the exit. At 5am, the matron came and we told her about the incident and she called the guards and they all went to the cubicle where the victim was.
"She was found on the floor of the cubicle, bleeding and looked weak and too traumatised to talk, she was just crying. We do not know if she was gang raped or raped by one person.
However, when some teachers arrived at the scene, students were advised to shut their mouths on the incident and move on.
"They told us that the hospital results had shown that there was no rape. They told us we had been pretending and making up stories because we wanted an early mid-term. That we did not want to sit exams," a student claimed.
(Visited 17 times, 1 visits today)
Subscribe to our Youtube Channel :
Follow Us on Instagram