A Kenyan female musician has received a huge backlash over randy costume she wore during her performance in London.
Akothee made headlines over the weekend after pictures and videos of her performance at the One Africa Music Festival found their way to the internet.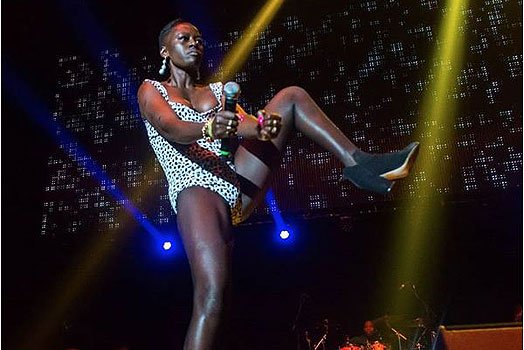 She delighted fans at the concert with her raunchy dances that included lifting one of her legs up high while wearing a body suit.
However, fellow Kenyans have criticized their singer over the costume she chose to wear during her performance saying its offensive.
A picture of Akothee with that of American singer, Beyonce has been made to contrast the gulf in class.
Below are some of the people's comments over the singer's dressing.
Evejaber said, 'ÄúThe dress code was a horrible choice and I know insults will be hurled left right and centre and by the way we know she went home with loads of money while some peoples accounts were reduced but bottom line is as a fan you support and critique all with the aim of helping the star improve and do better. Even with our poverty we will not serve Akothee justice if we just keep quiet about how she presented herself. Me who is at home without a single million or half a million in my account still stand with; this was her worst dress code. In fact she should sue whoever arranged for that outfit.'ÄĚ
Nyceness added; 'ÄúI like her too but this one naaaaa. I wonder who dresses her up 'Äď she is probably too 'Äėtough-headed'Äô to be dressed but sincerely speaking, @akotheekenya it'Äôs high time you hired that stylist. No one has it all!'ÄĚ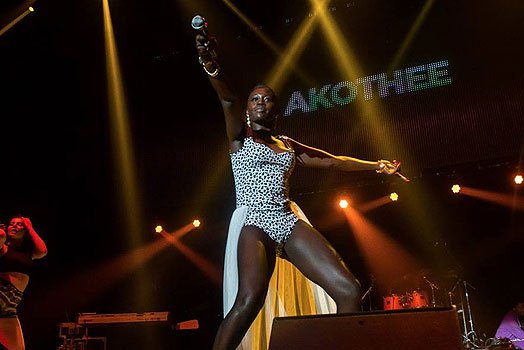 @carolyne9196 commented; 'ÄúShame on you and hang on it respect your age and young fans even your children money cams and goes fame ni ya muda tu Dada unajiabisha.'ÄĚ
However, Akothee did not take the criticism lying low as she served her critics with hard tackles in a hilarious exchange of words on Instagram.
(Visited 27 times, 1 visits today)
Subscribe to our Youtube Channel :
Follow our Instagram